The teenager is expected to play a huge role at the Rio games this year, and believes that the Selecao have an obligation to end their nation's long wait for glory
Gabriel Fernando de Jesus has had quite a year, going from complete unknown to a household name in the space of little more than 12 months.
The dynamic forward made his senior debut for Palmeiras at 17-years-old in March 2015, and by the time he turned 18 he was already lifting his first major title after inspiring his side to the Copa do Brasil.

In his first season as a pro, Gabriel Jesus took the Premio Craque do Brasileirao prize, awarded by the league to the best newcomer to the Brazilian top flight.
He has also wasted no time in establishing his international pedigree, helping Brazil to a runners-up finish at the Under-20 World Cup in 2015 before establishing himself as a star of the under-23 side that will go in search of Brazil's first ever Olympic gold medal later this year.

At just 19-years-old, he is already being tipped to play a major role in the future of the Selecao, touted worldwide as the latest wonderkid to emerge from this great footballing nation.

Senior team captain Neymar will lead the charge for gold at the Rio games this year, but it is to Gabriel Jesus that 200 million expectant fans will look to next.
In an exclusive interview with Brasil Global Tour, the teenager admits he feels the Selecao have an 'obligation to win the medal', and said he does not feel unduly pressured despite playing on home soil.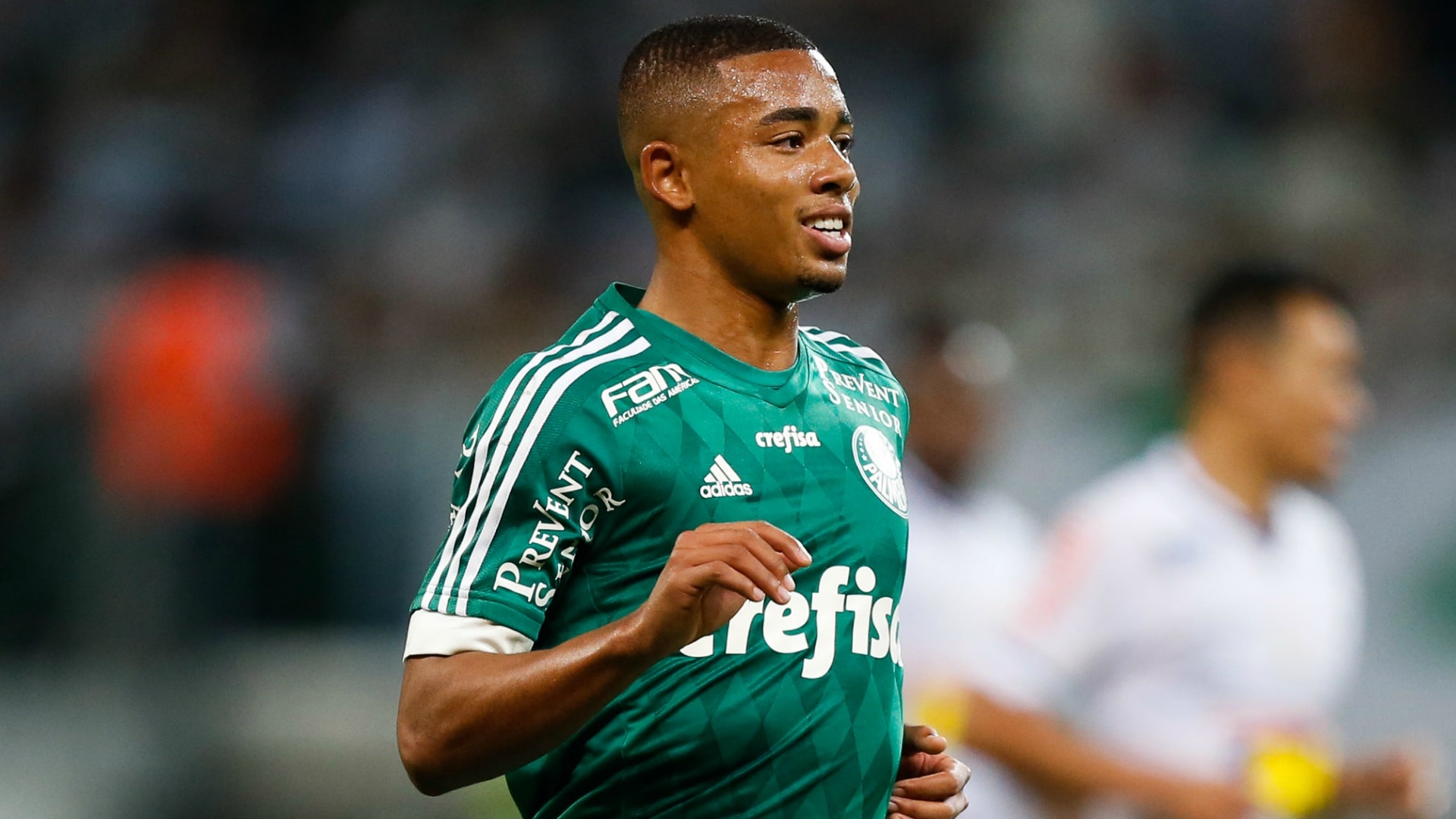 "I am not feeling under any pressure, and I think it's the same for the other players expecting to be called," he says.

"Playing an Olympics at home is very important and we will have an obligation to win. I will support my team-mates, even if I am not selected to go to Rio, because it is really important for Brazil.
"It is a bit strange that a footballing country like Brazil does not have a gold medal. But I think it will happen this year."
He will play a major part and be expected not only to star but to lead, likely starting in attack alongside Neymar and Santos starlet Gabigol.

And Gabriel Jesus was handed a further boost last week as Brazil coach Dunga named the 19-year-old in his 40-man preliminary squad for the upcoming Copa America Centenario in USA.
But it's safe to say the youngster is yet to swept up in the hype, admitting he was not expecting to see his name on the list.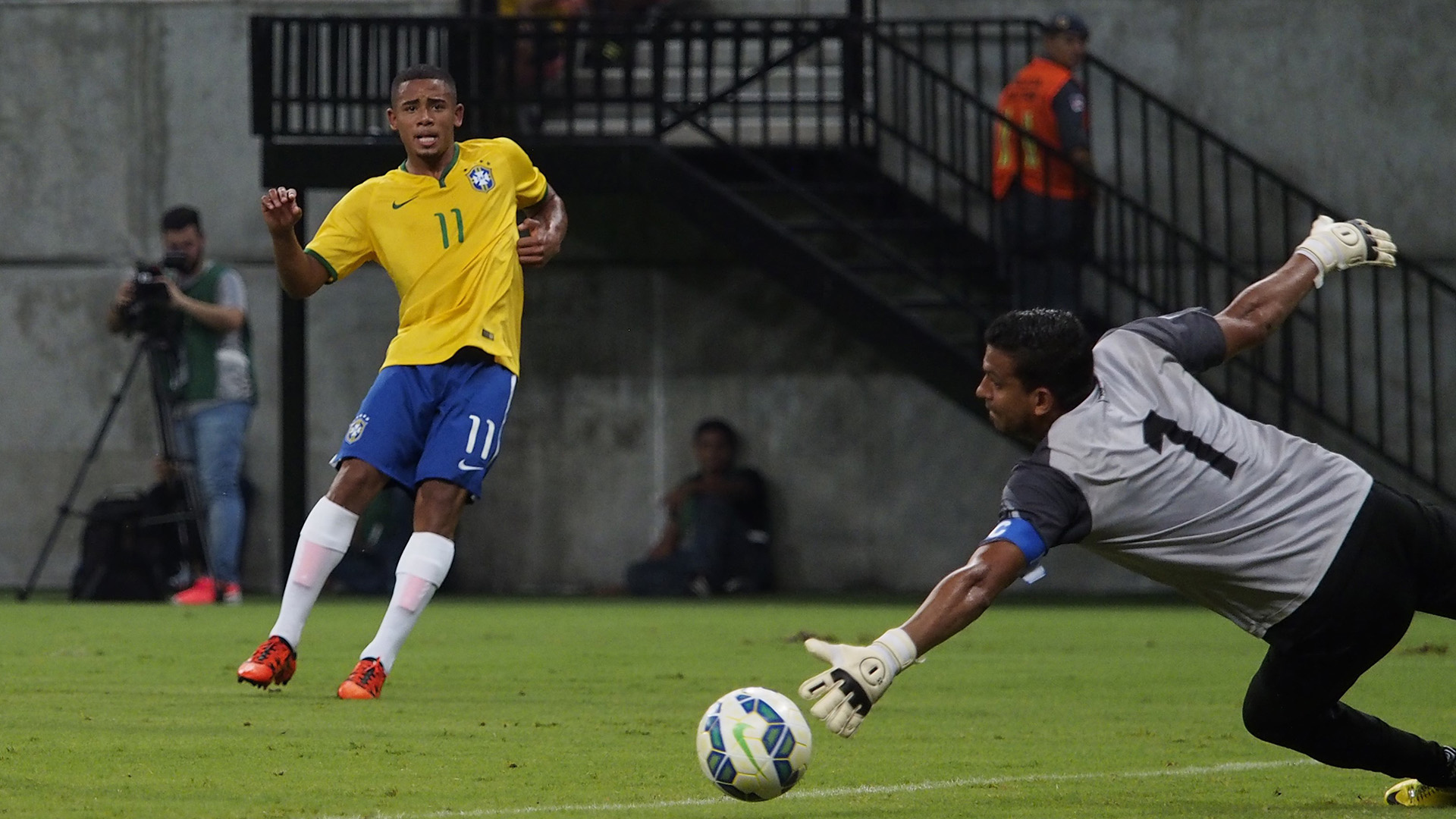 "I was really surprised to be called [into the Copa America preliminary squad]," he says. "As I always say, perhaps there are some players more ready.
"But I am very happy to at least be in the first squad. The most important thing for me right now is to concentrate here at Palmeiras, and, God willing, to then go to the Olympics and win the gold medal."
With two major tournaments in the next few months, Gabriel Jesus is not looking beyond his immediate goals. He will be 21-years-old by the time the next World Cup arrives in Russia, but that seems a world away for Brazil's latest teenage prodigy.
"There is still two years before the World Cup," he concedes.
"I need to concentrate on what I'm doing at Palmeiras first, then I can think about the Selecao and if I will be called up first for the Olympics, and then again for the World Cup. It is still a long way away."


It's been quite a year. for Gabriel Jesus. The next one could be even bigger.