With Saturday's Chevrolet Brasil Global Tour match against Costa Rica marking 365 days since the coach's return, we look back at the last 12 months under the 51-year-old
Saturday's Chevrolet Brasil Global Tour clash with Costa Rica at Red Bull Arena will mark exactly 365 since coach Dunga's first match back in charge of Brazil.
In matches since then, Dunga has led the Selecao to 12 victories, with his side scoring 24 goals in the process.
Below, CBGT revisits 12 months under Carlos Dunga.
05/09/2014: Brazil 1-0 Colombia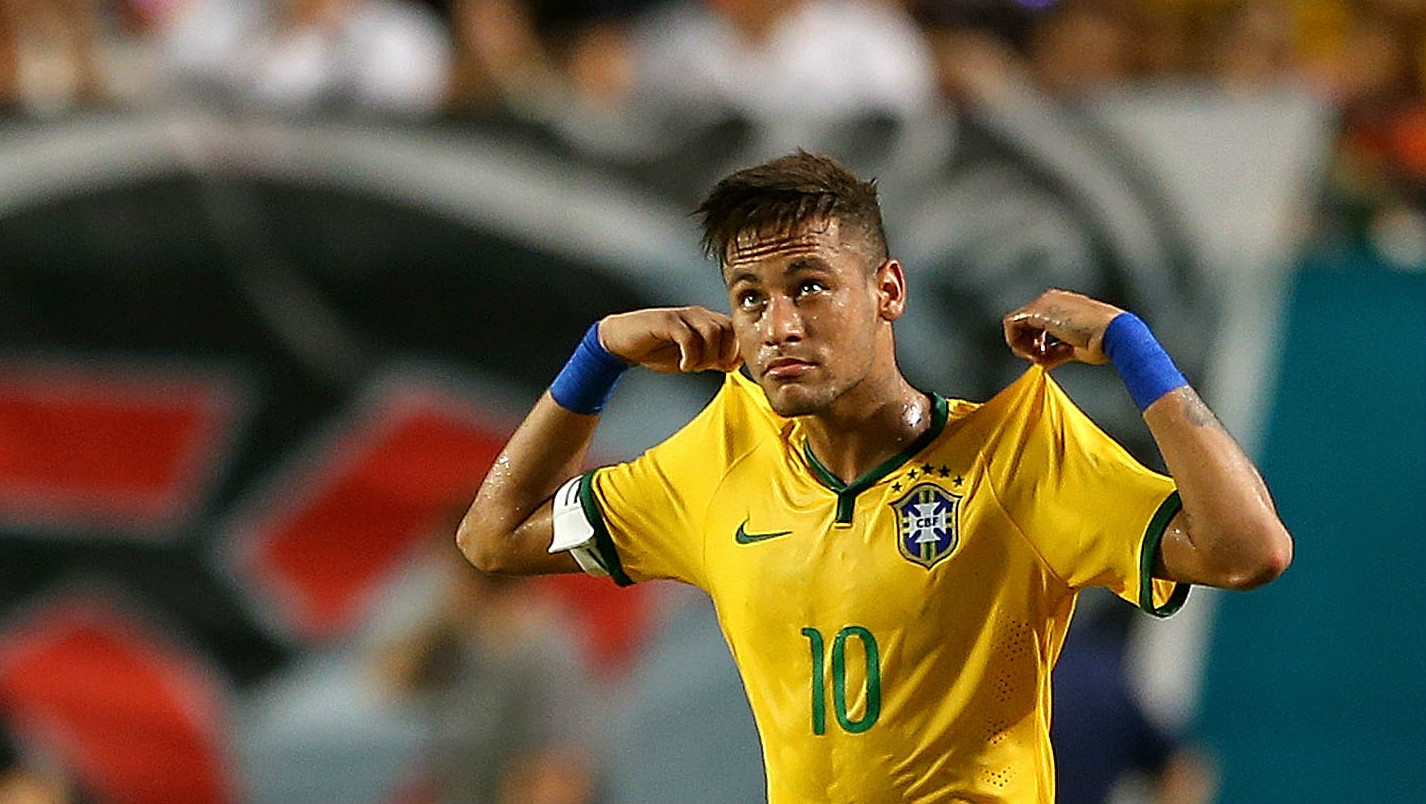 Golden boy to the rescue:
Neymar markes his appointment as captain by hitting a stunning free kick to ensure that Dunga got off to a winning start.
09/09/2014: Brazil 1-0 Ecuador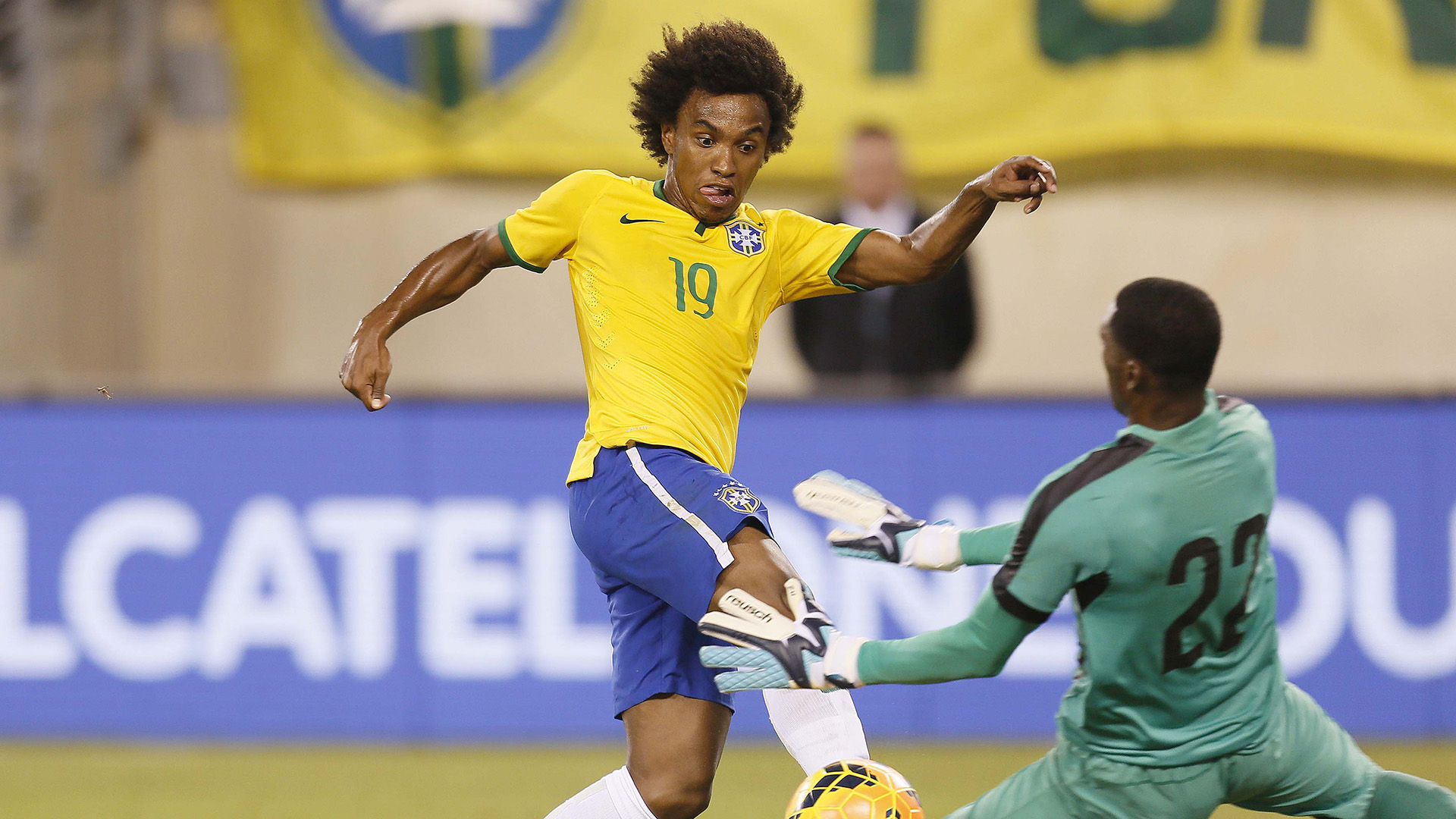 Sub no more:
After having to make do with a cameo role under former coach Luiz Felipe Scolari, Willian quickly made the most of his starting role by grabbing the only goal of the game against Ecuador in New Jersey.
11/10/2014: Brazil 2-0 Argentina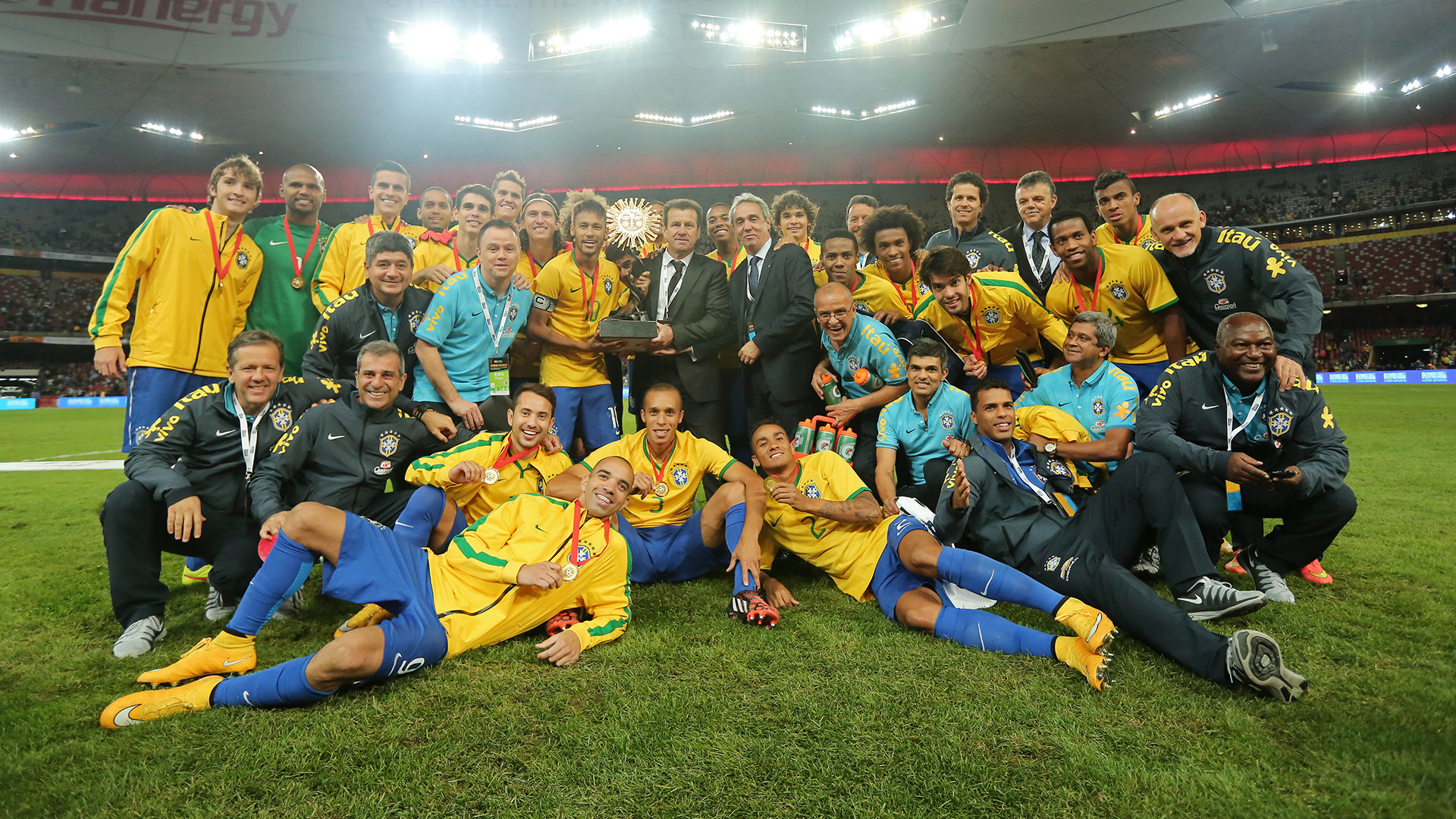 Champions of the Americas:
Dunga celebrated his first title back in the role as Brazil boss after Diego Tardelli's two goals against Argentina in Beijing gave the Selecao the Superclasico de las Americas.
14/10/2014: Brazil 4-0 Japan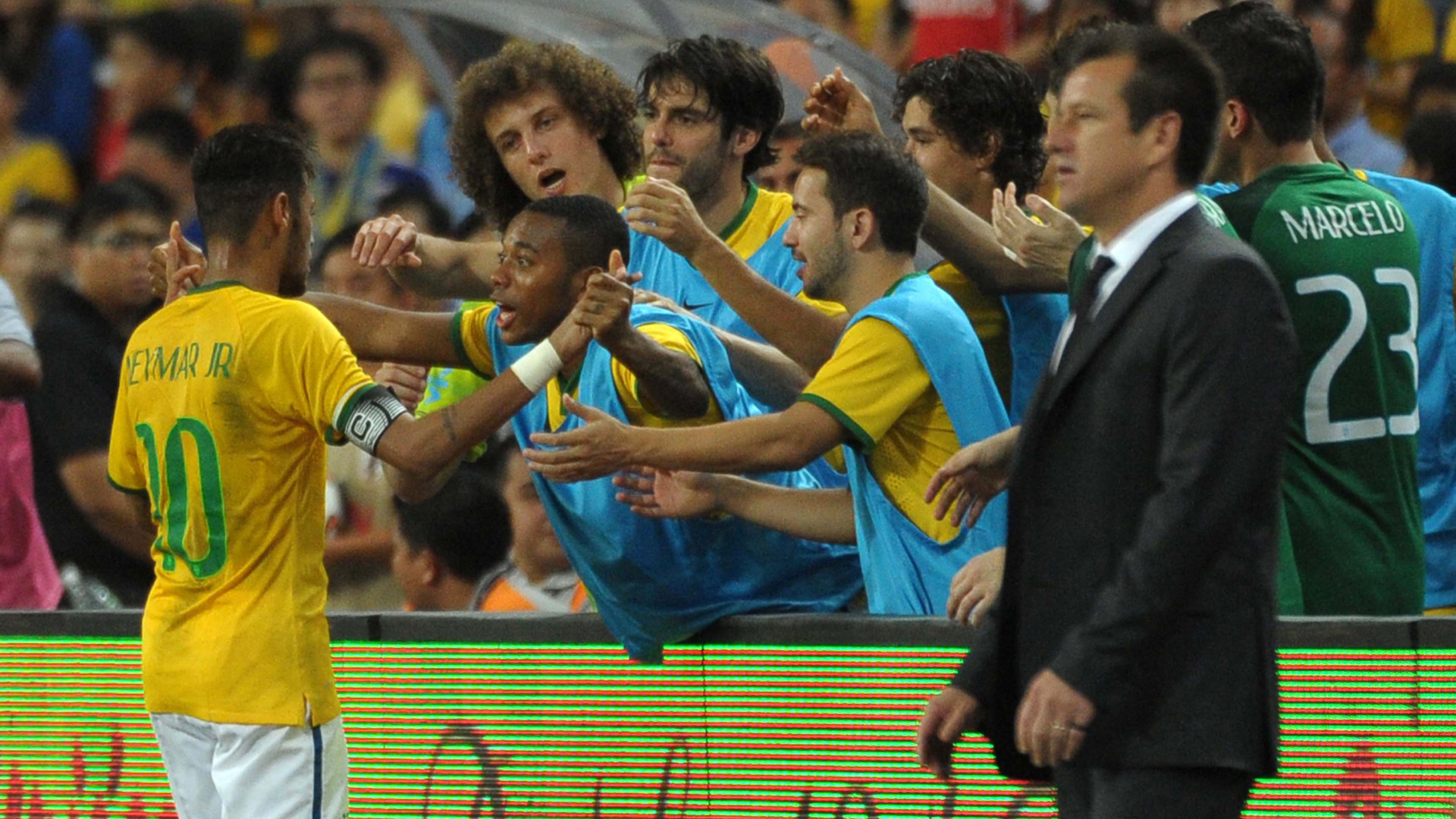 Craque:
Clearly relishing the added responsibility of the captain's armband, Neymar put in a stunning performance in Singapore, hitting all four goals.
12/11/2014: Turkey 0-4 Brazil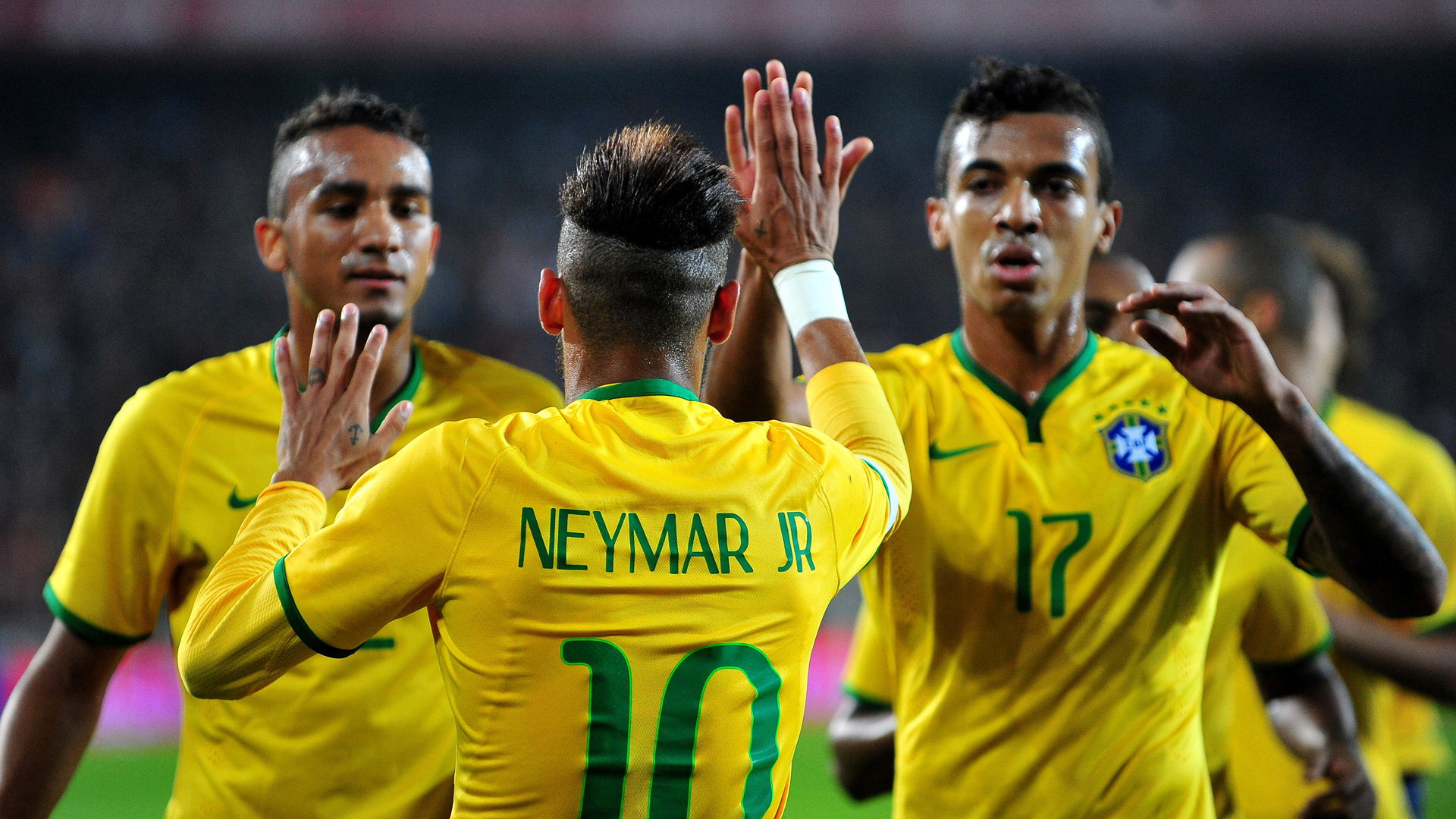 Turkish delight:
Neymar hit another two goals in Istanbul as the Selecao cruised to a comprehensive victory, their second 4-0 on the bounce.
18/11/2014: Austria 1-2 Brazil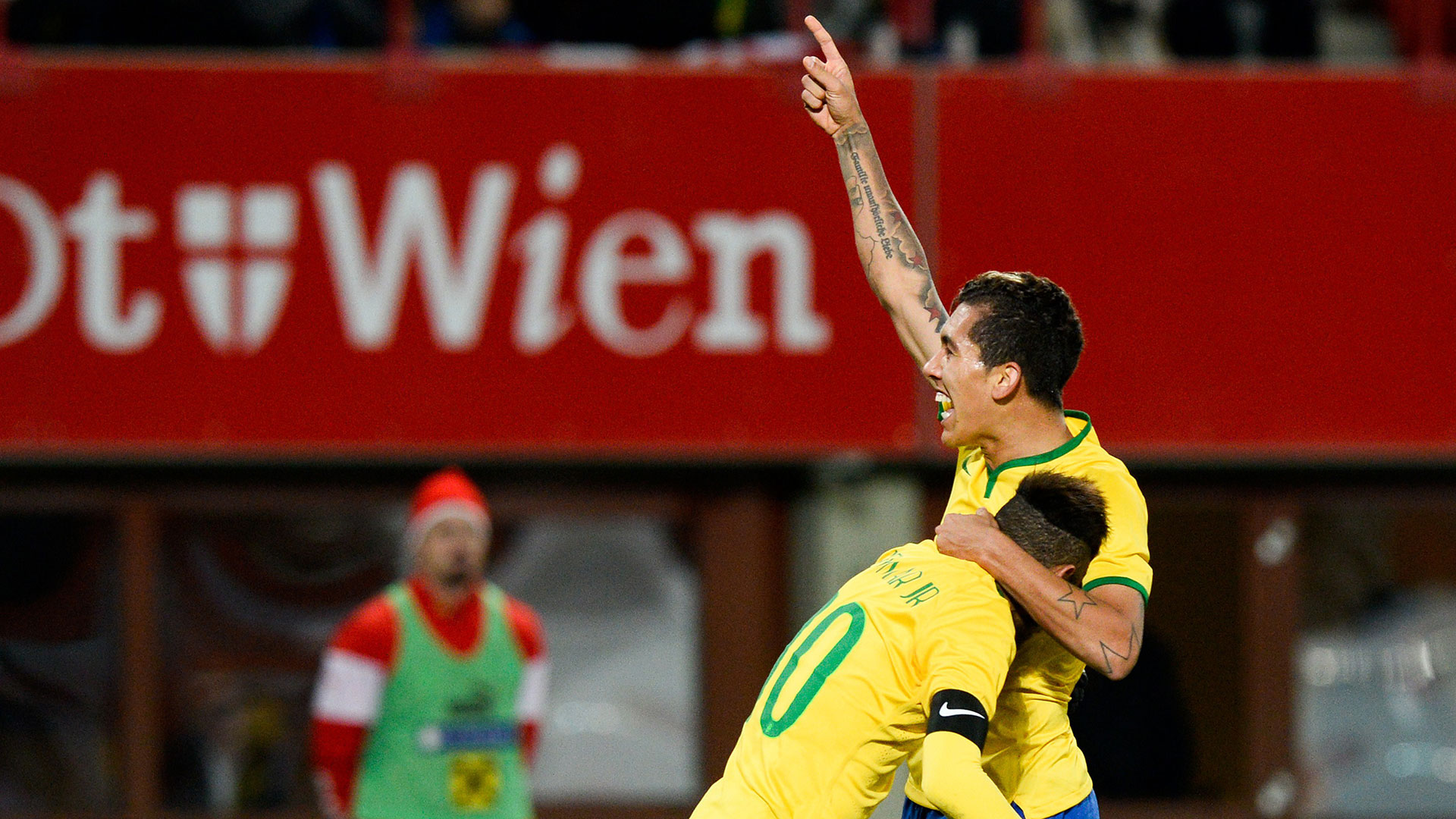 A star is born:
After five consecutive clean sheers, Brazil were finall breached in Vienna, but got the victory when Roberto Firmino came off the bench to hammer in a fantastic 83rd-minute winner. He was a complete unknown in Brazil at the time - he hasn't missed a squad since.
26/03/2015: France 1-3 Brazil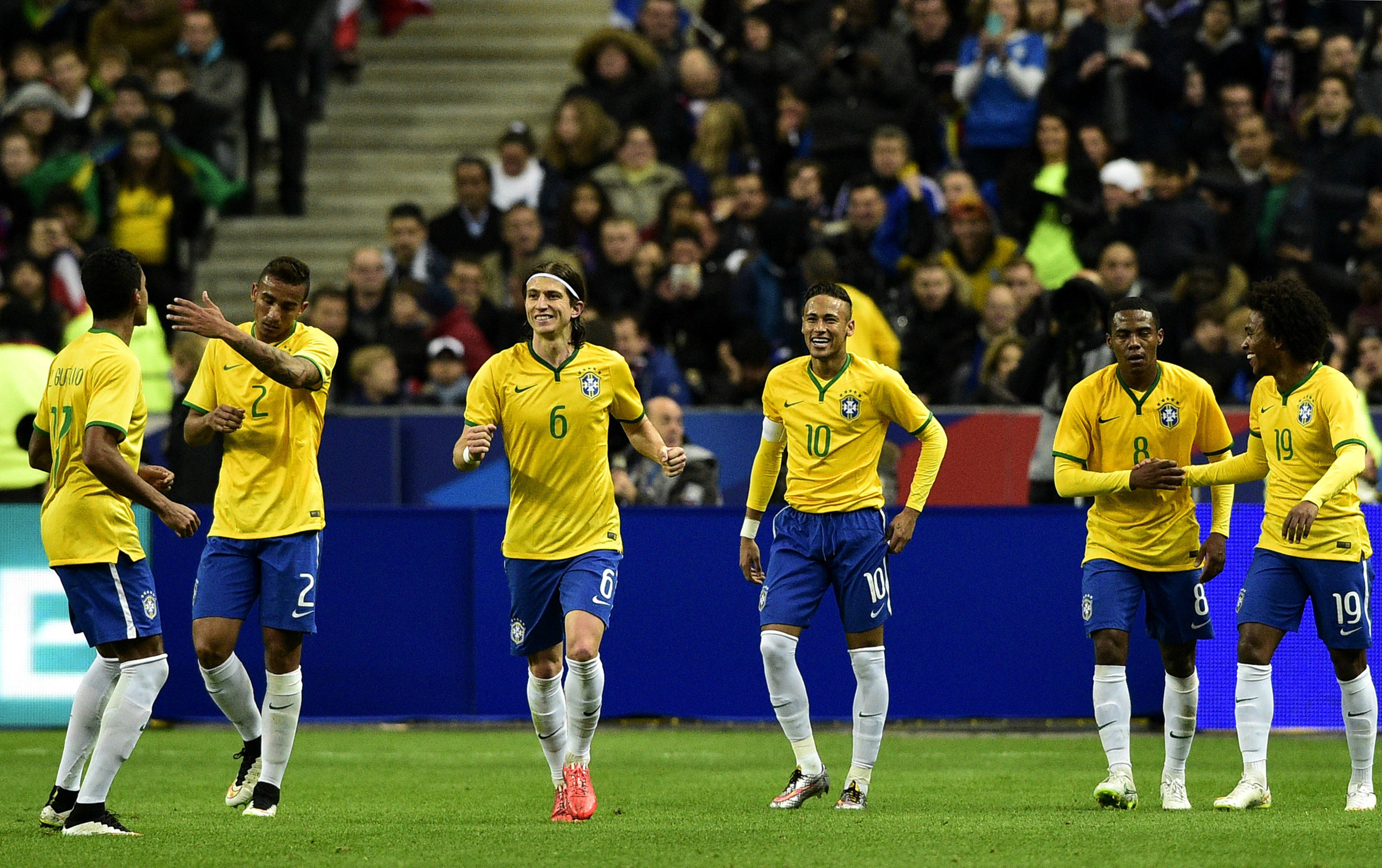 French evolution:
After going a goal down for the first time since Dunga's return, the Selecao rallied to a famous victory in Paris. After criticism that Brazil were not beating the "big" teams, goals from from Oscar, Neymar and Luiz Gustavo sealed the comeback.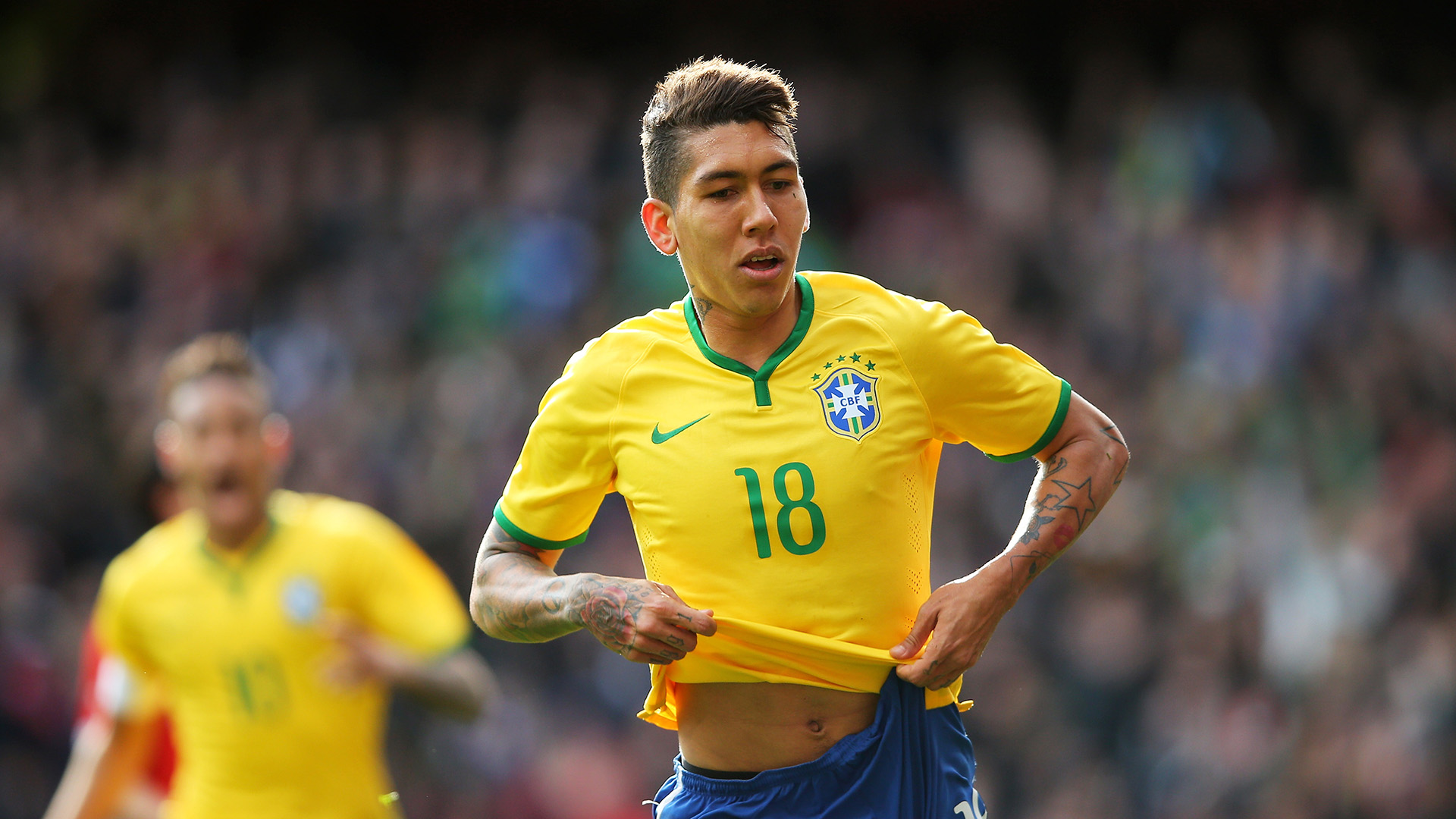 Firmino to the rescue:
With just two full days to recover from the win over France, a much-changed Brazil saw off Copa America hosts Chile 1-0 at the Emirates Stadium thanks to a brilliantly taken goal from their new No.9, Roberto Firmino.
07/06/2015: Brazil 2-0 Mexico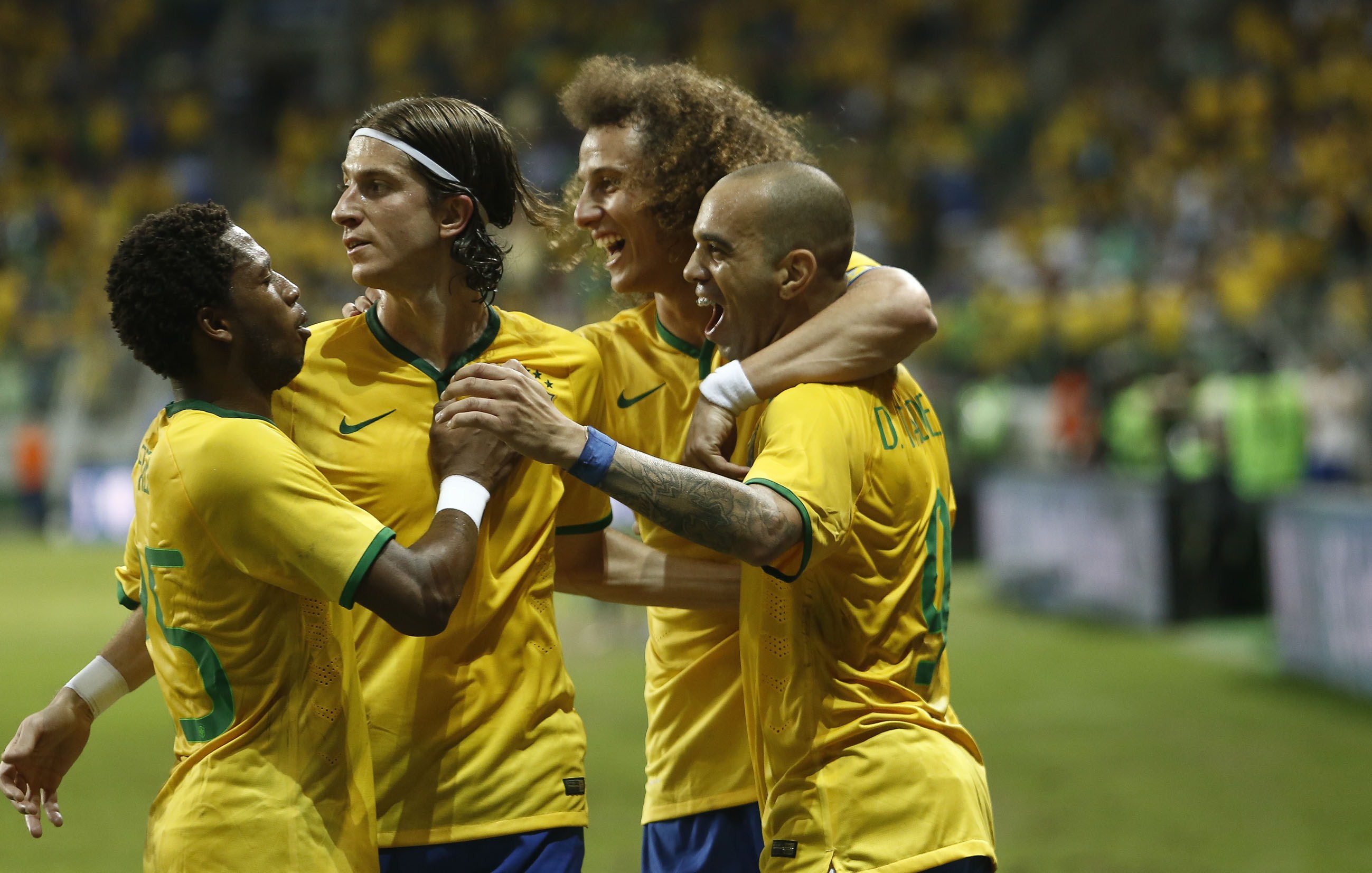 A happy homecoming:
Playing back at home in Brazil for the first time since World Cup 2014, Philippe Coutinho and Diego Tardelli made their cases for being in Dunga's first XI with the goals in Sao Paulo as the Selecao saw off Mexico.
10/06/2015: Brazil 1-0 Honduras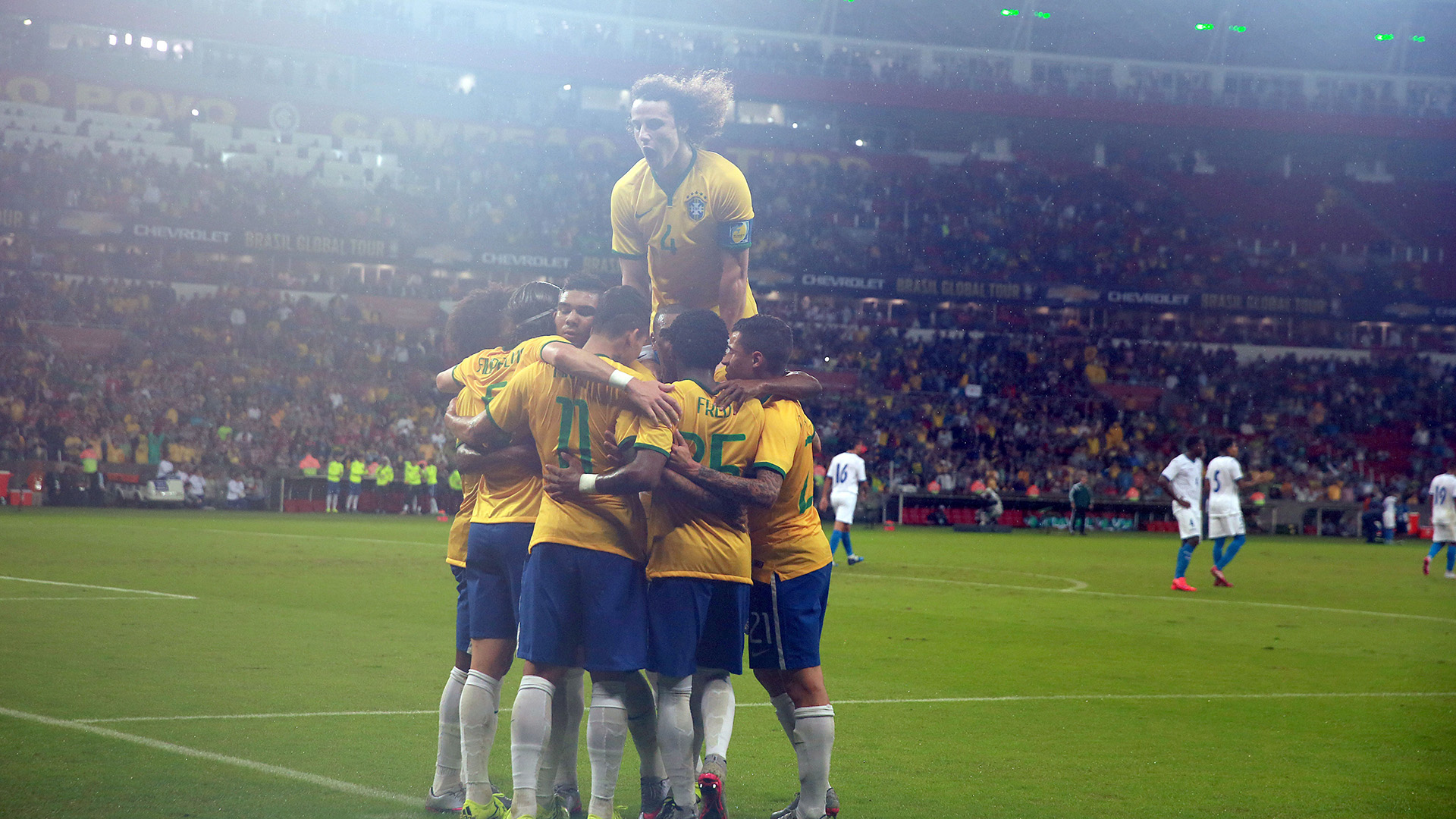 Ten in a row
: In the Selecao's final Chevrolet Brasil Global Tour clash before the Copa America, Firmino set up a battle with Tardelli for the starting role as Brazil's 'false nine' with the only goal of the game in Belo Horizonte.
14/06/2015: Brazil 2-1 Peru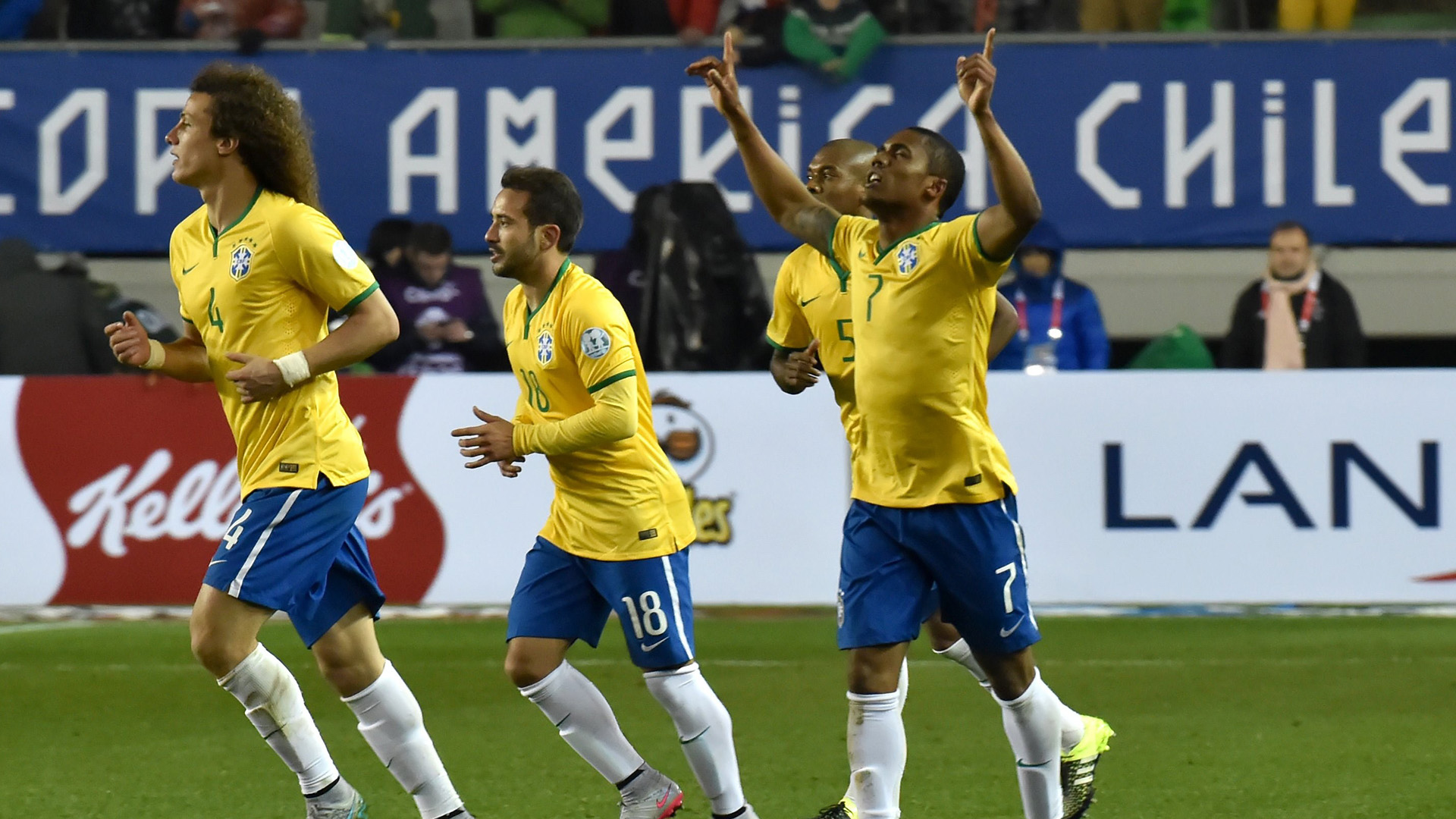 Cometh the hour:
After labouring for much of the night against Peru in their Copa America opener, Dunga was left needing a savior. He got two as Neymar played a remarkable through-ball to Douglas Costa, who sealed victory deep into added time.
18/06/2015: Brazil 0-1 Colombia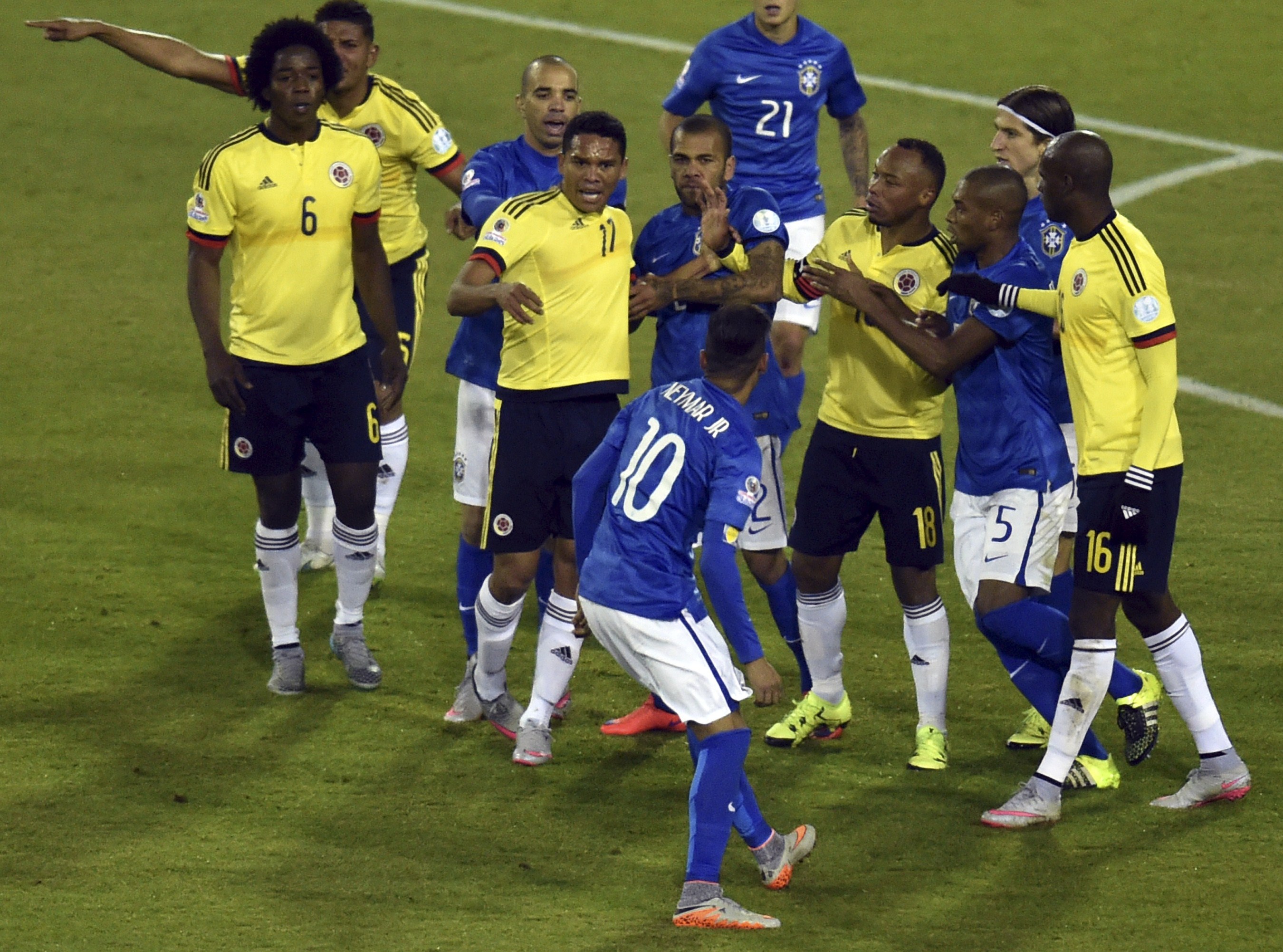 Captain sees red:
Brazil's second group stage match of the Copa America in Chile proved a fateful evening as the Selecao went down to their first defeat under the new coach. The aftermath of which also saw Neymar sent off and handed a four-match ban, ruling him out of October's two World Cup qualifiers.
21/06/2015: Brazil 2-1 Venezuela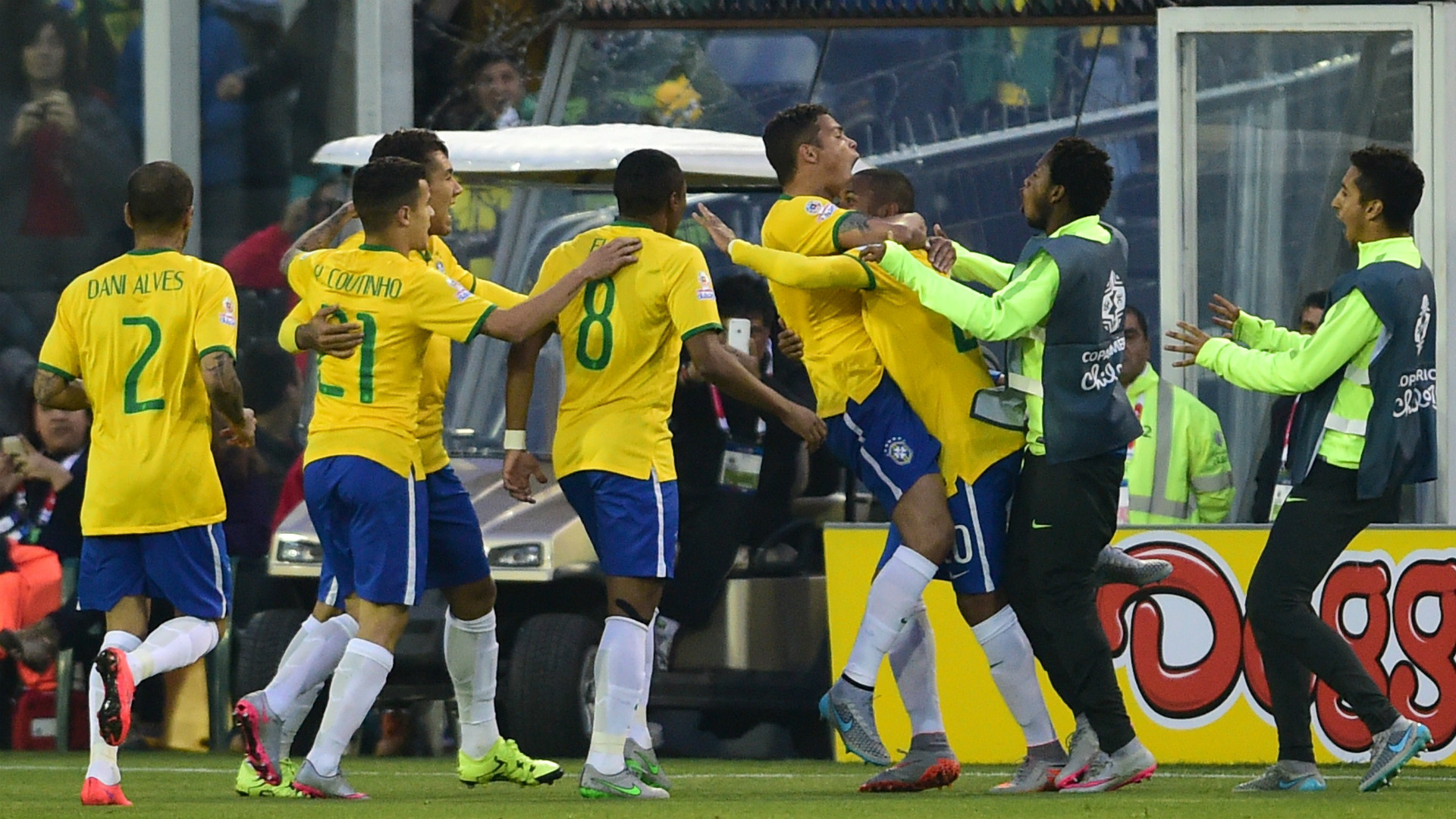 Back with a bang:
Neymar-less and reeling from a shock Colombian defeat, the returning Thiago Silva celebrated his recall to the first team by giving Brazil the lead in Santiago before Firmino hit what proved to be the winning goal.
27/06/2015: Brazil 1-1 Paraguay (pens 3-4)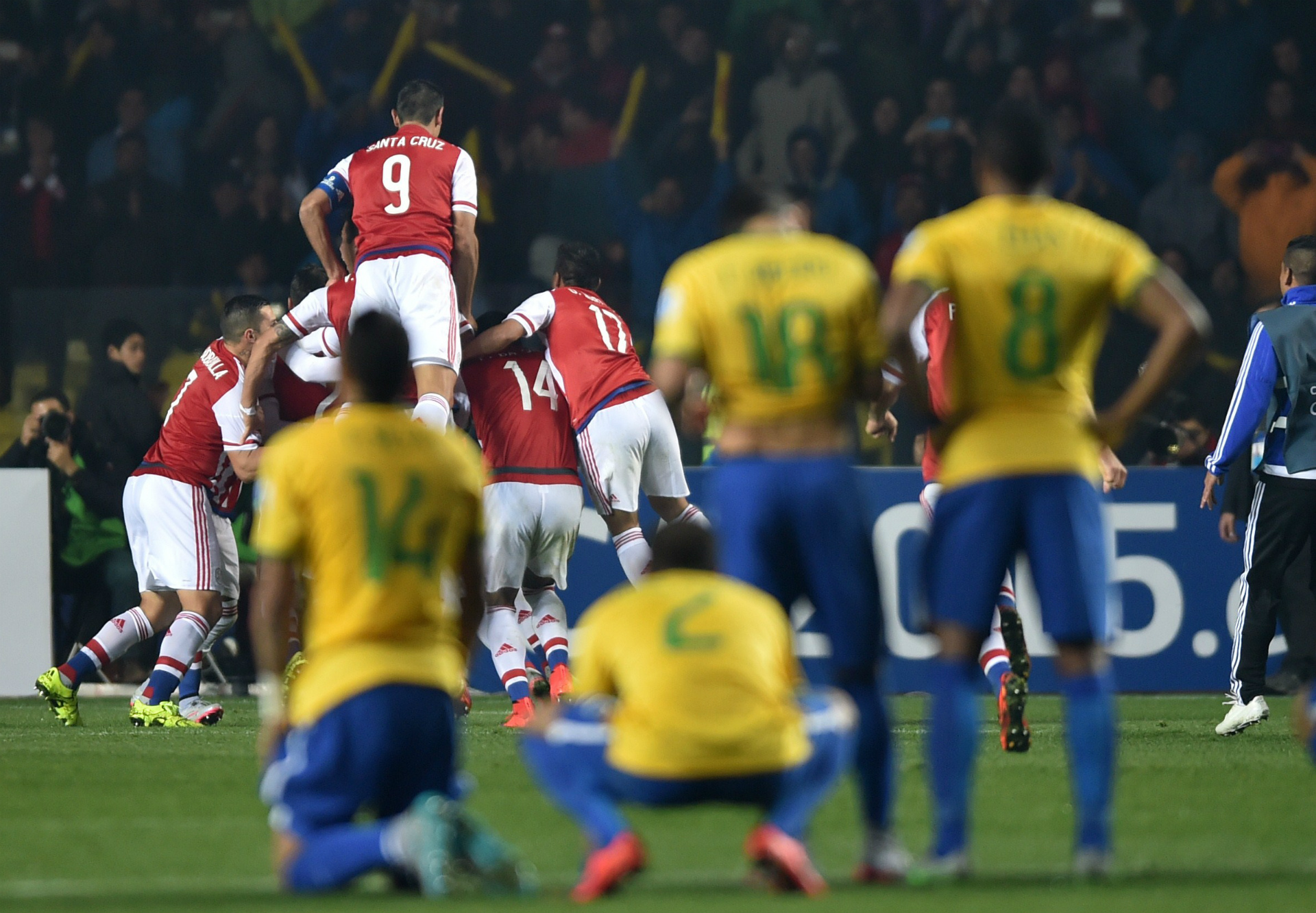 Paying the penalty:
Still considered among the favourites for the tournament, Brazil were expected to cruise past Paraguay in the quarter-finals, especially after a reborn Robinho gave them a first-half lead. However, Thiago Silva conceded a penalty on 72 minutes and, unable to regain control of the match, the Selecao's Copa America dream ended in penalty-shootout defeat.