The Liverpool playmaker netted his first international goal, while the Shandong Luneng striker was also on target in an impressive Selecao victory
Brazil were able to enjoy a happy homecoming on Sunday after first-half goals from Philippe Coutinho and Diego Tardelli earned them a 2-0 victory over Mexico. Dunga led his side into their first match on home soil since last year's World Cup without stalwarts Neymar, Luiz Gustavo, and Oscar, but their deputies did the coach proud as the Selecao cruised to their ninth consecutive victory.
There were concerns that Brazil would encounter a hostile crowd in Sao Paulo, but the team won over the locals with a solid performance, receiving a warm welcome at Allianz Parque as the fans celebrated victory by chanting Dunga's name.
Below, Chevrolet Brasil Global Tour looks back at the main talking points from yet another Brazilian victory...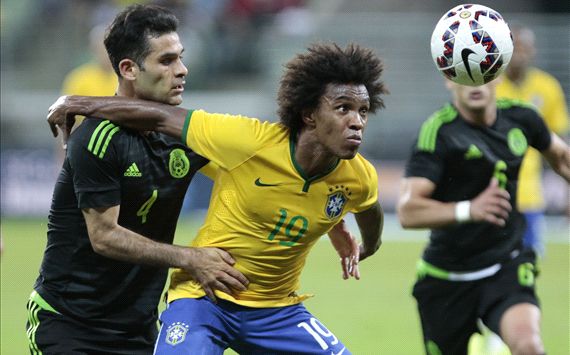 The Chelsea midfielder stepped up into a senior role in the absence of captain Neymar, dictating the pace of the Brazilian team from the outset. Alternating with right-back Danilo, striker Tardelli and midfielders Elias, Fred and Coutinho, Willian was once again Dunga's key man, confirming he will play a vital role in his country's future. Lightning fast with the ball at his feet, calm in tight spaces and strong in the tackle, he set the tone for a dominant midfield performance. The 26-year-old departed in the second half to a standing ovation as he was replaced by Everton Riberio, proving once more he has most certainly graduated from World Cup bench-warmer to a leader of the new Brazil.
Diego Tardelli strikes back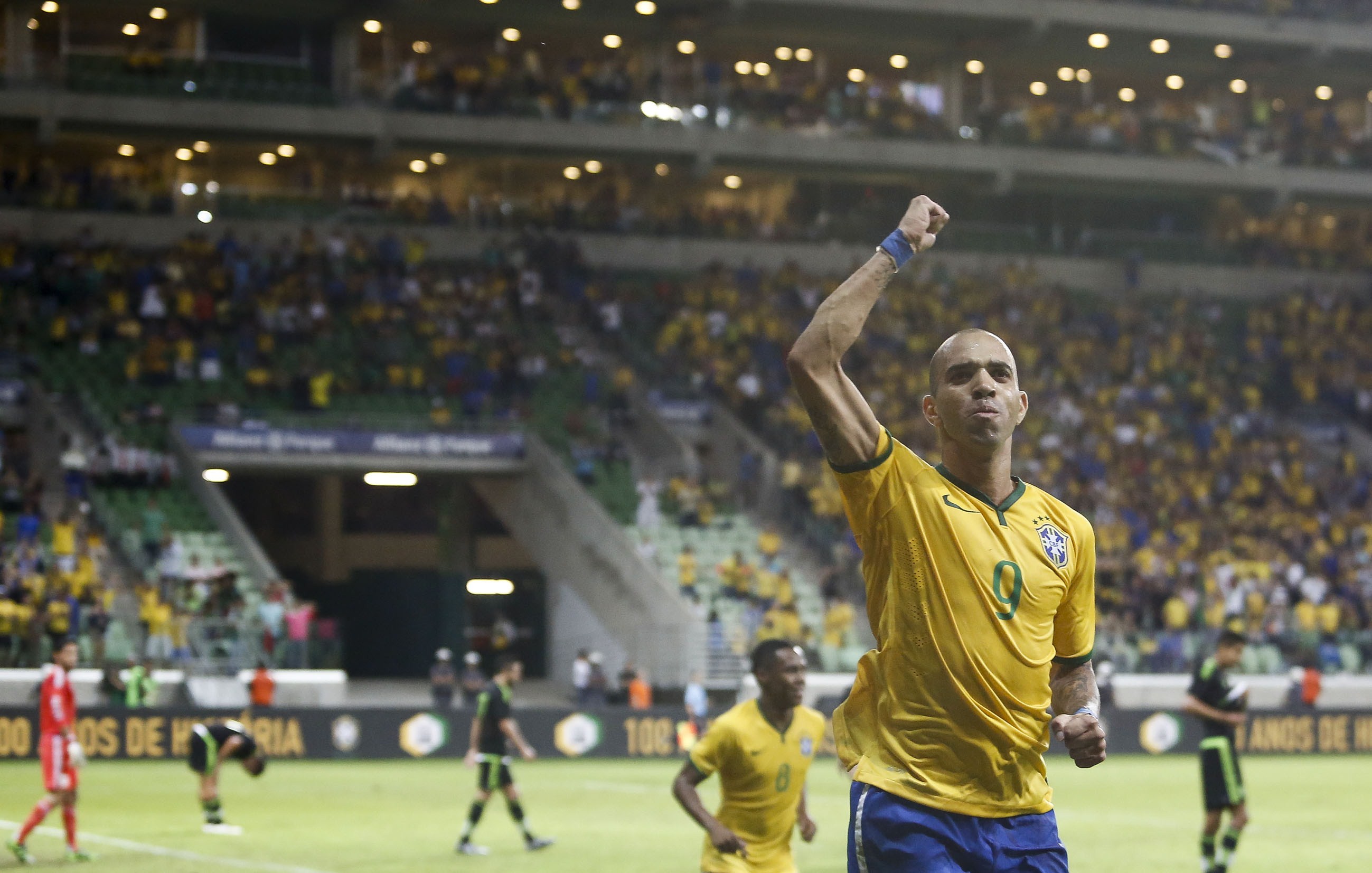 Dunga's original false no.9 returned and once again left a notable mark by grabbing the second of the night. He missed the last four internationals – first through selection limitations, and then injury – but Tardelli returned to prove that he is more than capable of ensuring the new-look, fluid frontline can function as a collective. With no fixed position, the striker was constantly on the move, shifting from his starting role in the centre to drop deep and also drift wide to work the flanks. A constant concern for the Mexican defence, he also proved that he can be ruthless in front of goal. Roberto Firmino could have been forgiven for thinking he would lead the line at Copa America, but the Hoffenheim man will now be under no illusions that he faces some serious competition for a starting role in Chile.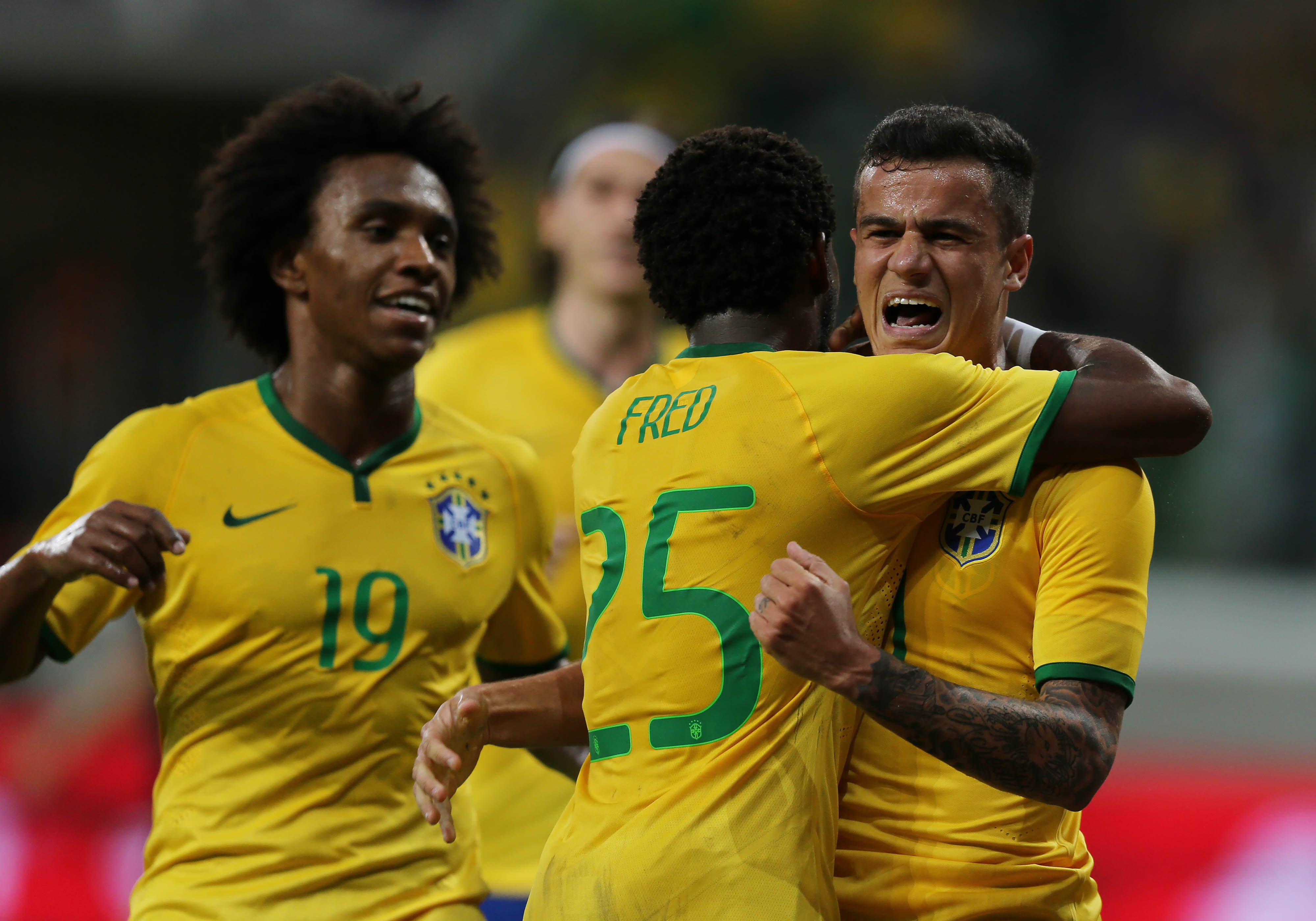 After six international appearances, Liverpool's Phillipe Coutinho finally scored his first goal in a Brazil shirt. Faced with the daunting task of replacing Oscar, the 22-year-old showed his coach he can prove a worthy deputy in Chile this month. After 25 minutes of the first half, just as the locals grew anxious, Coutinho received a pass from Filipe Luis on the left, span his marker, darted into the box and outfoxed the Mexican goalkeeper to squeeze the ball inside the near post. Set to star for Brazil in next year's Olympic Games, Coutinho proved he is up to the task of fulfilling a senior role in the first team.
Fred emerges from the shadows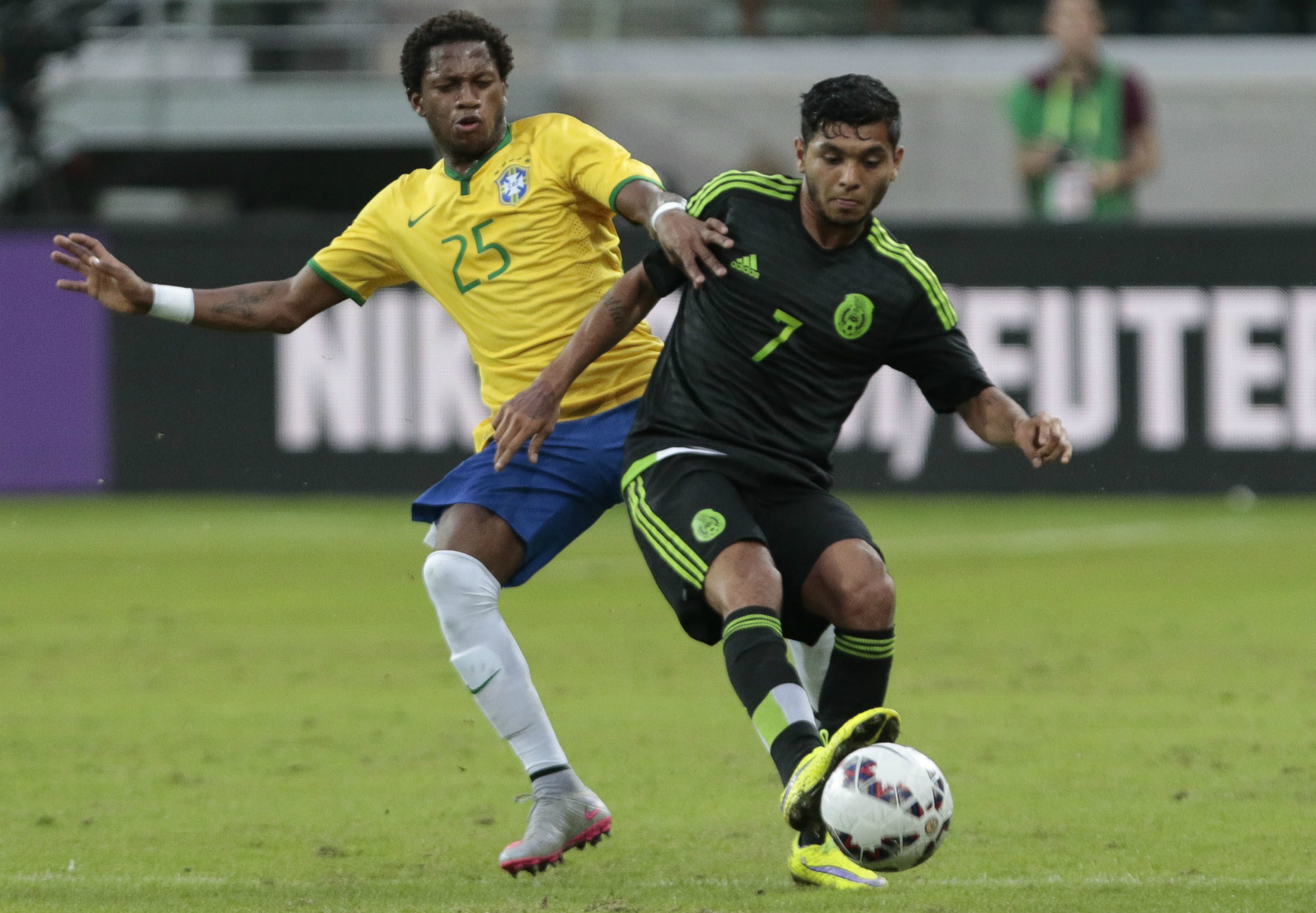 With Shakhtar Donestk midfielder Fred joining the party, Dunga appears to have found a slight variation to the shape that had led him to eight straight wins as Brazil coach. Early in the game, Dunga left Tardelli slightly isolated up front in a 4-5-1, with Willian and Coutinho close to the midfield three of Fred, Elias and Fernandinho. Fred excelled in a flatter midfield before showing his versatility by adopting a slightly more attacking role following the introduction of Fabinho and Everton Ribeiro, becoming a more advanced midfielder as the team reverted to a 4-2-3-1. Having played only a handful of games for Internacional before leaving Brazil for the Ukraine, Fred certainly made his mark on a public who may not have known an awful lot about him before this week.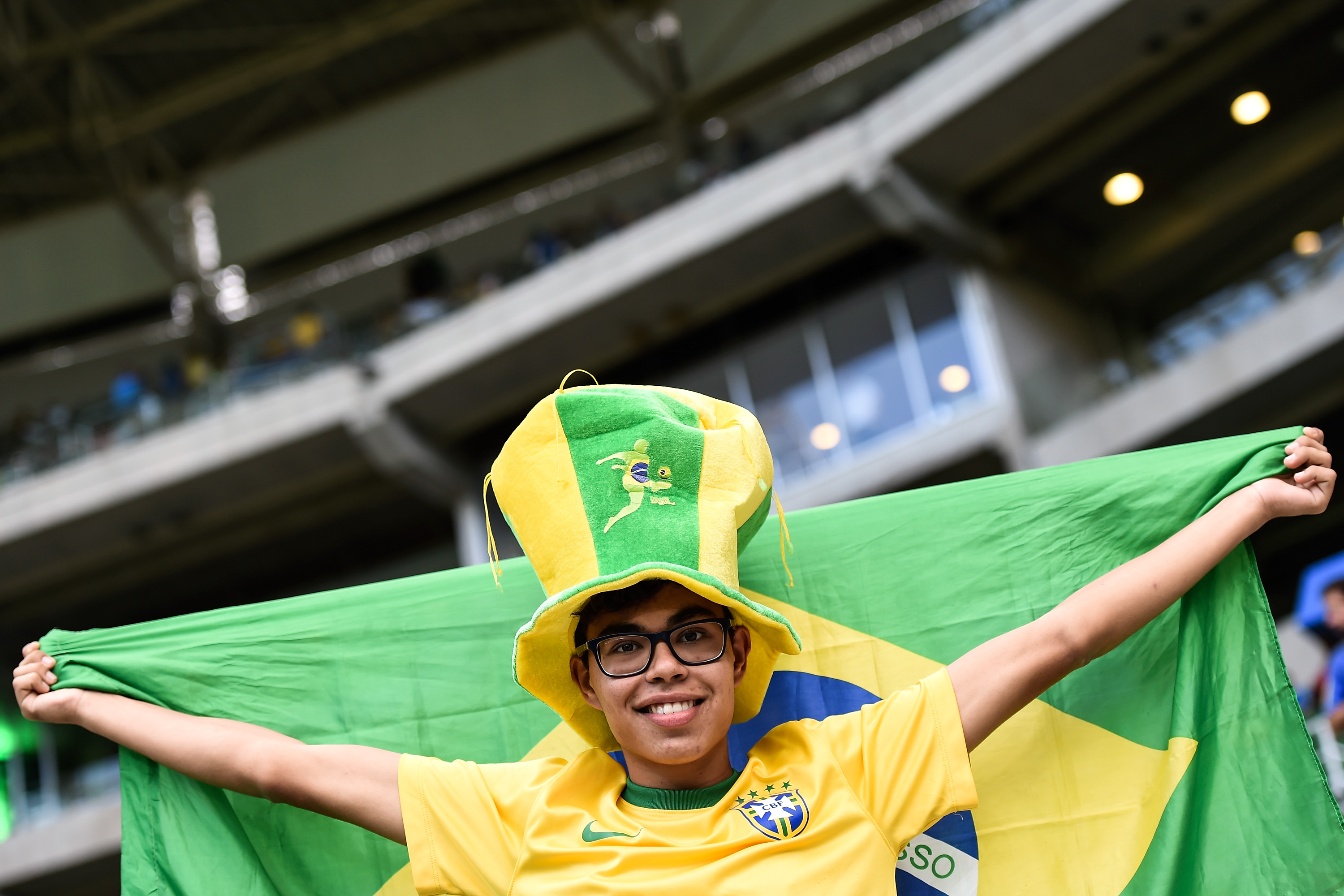 David Luiz admitted he was anxious to be returning home for the first time since Brazil's capitulation against Germany in last year's World Cup. He needn't have worried. On a sunny evening at Allianz Parque the Selecao were met by an adoring public who welcomed the team back with open arms. There were greeted with positive chants from the outset and songs for the most beloved players like Willian, and David Luiz himself. A sea of yellow and green filled the stands in Sao Paulo as Brazil fans young and old cheered on those tasked with leading the Selecao back to the summit of world football. The notoriously demanding Paulista public heard suggestions they would boo their team, but they remained patient and sent an overwhelming message of support to their heroes ahead of the Copa America.