With 40 goals in just 53 games for the Selecao, the 22-year-old Barcelona striker has moved up to seventh in his country's all-time list of top goalscorers
ALL-TIME LEADING BRAZIL SCORERS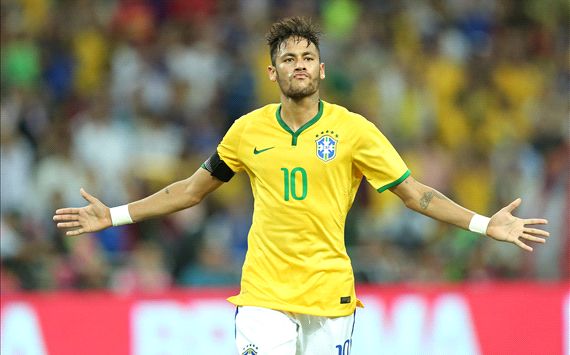 Pele - 95 goals in 115 games
Ronaldo - 62 goals in98 games
Romario - 55 goals in 70 games
Bebeto - 52 goals in 88 games
Zico - 48 goals in 71 games
Jairzinho - 44 goals in 106 games
Neymar - 40 goals in 53 games
Rivelino - 40 goals in 120 gams
Neymar is only 22, but is already putting numbers that look more like those of a veteran.
With four goals in the 4-0 rout of Japan at the National Stadium in Singapore on Tuesday, he made it a staggering 40 goals for the Selecao and became the youngest player ever to net more than three goals in a single game for Brazil.
Following tonight's haul, Neymar is now seventh on the all-time list of goalscorers for Brazil. The Barcelona striker has now passed the great Tostao, who scored 36 times for his country, and the legendary Leonidas da Silva, who hit 37.
Neymar now sits equal with Rivelino, who took 120 appearances to grab his 40 goals in a Brazil shirt. Neymar has appeared just 53 times for the Canary.
"A lot has happened in my life," he said in the mixed zone on Tuesday.
"At 22-years-old, I have been through the ups and downs that are part of a player's career.
"I'm not planning on beating Pele. My goal is to score goals that help my teammates."
Three-time World Cup-winner Pele is Brazl's all-time leading scorer with 95 goals, followed by Ronaldo on 62. Romario is third, having hit 53 goals, and is followed by Bebeto on 52, which both Zico and Jairzinho scored 44.
The last time a Brazil forward hit four goals was way back in 2000, when Romario managed the feat in a 6-0 victory over Venezuela in World Cup qualification.
As did Careca, 11 years previously against, the same opponent in a match that finished by the same scoreline.
Admeir was the only player to manage more than three goals in a single World Cup finals match.
Zinco managed the feat twice in his Brazil career. In fact he once managed five goals in a single game, but that was in an unofficial friendly against a local Rio select team.
BRAZIL'S FOUR-GOAL HEROES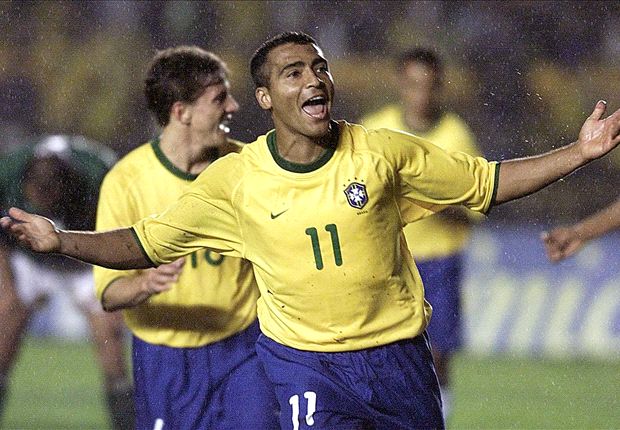 | | | |
| --- | --- | --- |
| Player | Match | Year |
| Neymar | Brazil 4-0 Japan | 2014 |
| Romario | Brazil 6-0 Venezuela | 2000 |
| Careca | Brazil 6-0 Venezuela | 1989 |
| Zico | Brazil 8-0 Bolívia & Brasil 6-0 Republic of Ireland | 1977 & 1981 |
| Evaristo de Macedo (scored 5) | Brazil 9-0 Colomvia | 1957 |
| Julinho Botelho | Brazil 8-1 Bolivia | 1953 |
| Ademir de Menezes | Brazil 7-1 Sweden | 1950 |
| Zizinho | Brazil 6-1 Chile | 1946 |