GBGT casts an eye back over Dunga's second debut in the dugout after his side got off to a winning start at Sun Life Stadium on Friday
Brazil began life under Dunga with a 1-0 Gillette Brasil Global Tour victory over Colombia on Friday night at Sun Life Stadium in Miami.
GBGT takes a look at some of the major talking points following what was an ecouraging evening for the Selecao.
DAVID LUIZ IS STILL LEADING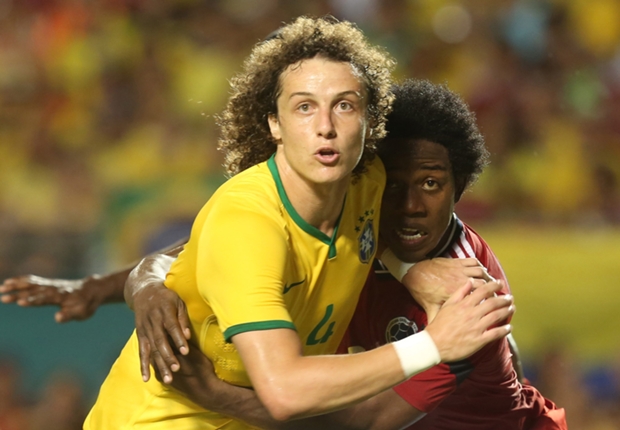 Though Neymar has now been named captain, David Luiz still has a major role to play as one of the leaders of the group. His fierce commitment was one of the high points of the World Cup campaign and it was once again on show on Friday night in Miami. During the 1-0 Gillette Brasil Global Tour victory over Colombia, the PSG stopper repeatedly reminded his team-mates to keep their cool following some rough tackling from Jose Pekerman's side that eventually led to Juan Cuadrado being sent off.
As one of the most heavily criticised members of Luiz Felipe Scolari's squad that suffered a shock 7-1 semi-final defeat to Germany, the 27-year-old is desperate to rewrite his history in the national team and got off to a perfect start alongside Miranda at the heart of the defence, showing Dunga that the emotional scars suffered on that fateful night in Fortaleza are already well behind him.
"I think we've had time to absorb, reflect, to forget, and to learn from the positive things and take them with us into a new era," he said. "It's a new beginning with many players who now have more experience and are more mature."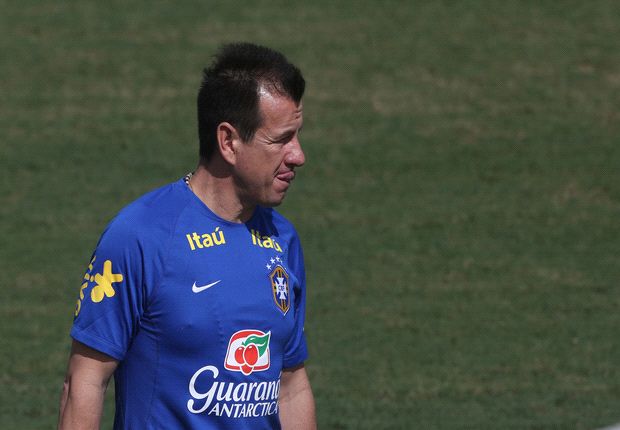 In his first game since returning for his second spell as coach of Brazil, Dunga displayed the way in which he believes the Selecao will move forward into a new era. Though he retained the 4-2-3-1 favoured by his predecessor, Luiz Felipe Scolari, there were some alterations which made a major difference. Diego Tardelli has been deployed as a false no.9, with Neymar, Willian and Oscar all asked to tirelessly interchange with one another, leaving the opposition with no fixed points of reference when trying to mark. A double-pivot of Luiz Gustavo and Ramires sat behind, with the latter having been asked to get forward and join the attack when possible.
"We will continue with the same approach," he said. "We'll look at the condition of the players ahead of Tuesday, but we will maintain the overall structure. We have to improve every day and if we keep repeating the movement then it will become automatic. Tomorrow [we have a day off and we] will stop to think, to look at what went right and where we can improve."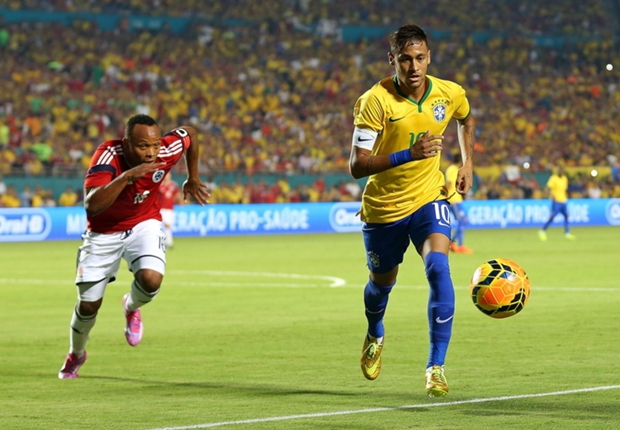 Dunga caused quite a shock when he promoted Neymar to team captain. The 22-year-old's influence and starring role in the squad was well documented, and he certainly led the side on Friday, though not as explicitly as the 'Xerife' Thiago Silva. As star of the team, his ability to produce at the most decisive moments was once again evident as he hit a stunning free-kick with just seven minutes remaining to seal victory at Sun Life Stadium. His ability to produce individual moments of brilliance when his team need him most has been vital to Brazil in recent seasons, and now he is tasked with inspiring all those around him with more than just his feet.
"It's a big responsibility and I am very happy to have the confidence of the coach, the team and the coaching staff. But we have 11 players and a coach, too. All of us have the power to speak up, because we are a team. Together, as a group, we will become champions," said Neymar, who is now setting his sights on emulating his new coach's 1994 achievement of raising the World Cup over his head.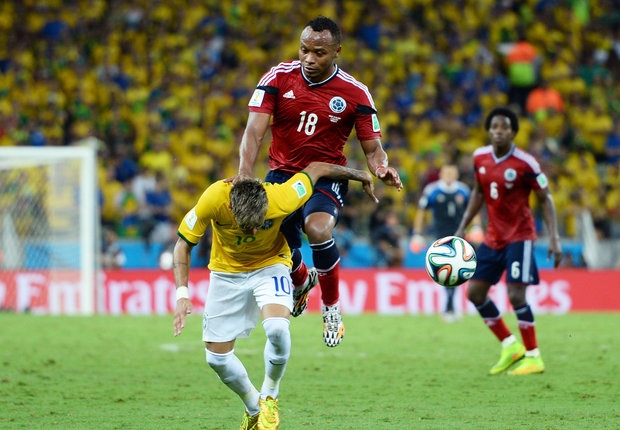 After a reckless challenge from Juan Camilo Zuniga in this year's World Cup quarter-final left Neymar with a fractured vertebra, ending his tournament, the Colombian defender was made public enemy no.1. But last night, just weeks after Neymar extended his forgiveness by challenging Zuniga to take the ALS ice bucket challenge, a solid line was drawn under the incident last night as the two shared a brief discussion prior to kick off. It was not only a sporting gesture of fair play and forgiveness, but one that highlighted Neymar and Brazil's desire to focus solely on the future.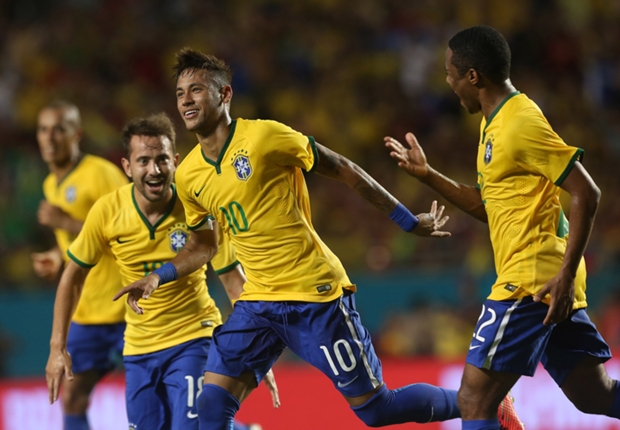 Despite the tactical changes, the team still relied on Neymar to get them over the line on Friday night. The Barcelona forward plays a different role for his country, but perhaps still carries too much of the creative burden. Taking into consideration the fact that Dunga has had just a handful of training sessions this week, one cannot read too deeply into the showing against Colombia, but while there were some very positive signs, the striker-less approach still requires some work. Both Willian and Oscar saw more of the ball as Brazil were able to play through midfield much more regularly then they were at the World Cup, Dunga may need to find a more creative passer in order to allow Neymar to focus more on finishing moves rather than starting them.