The Brazil fans flocked to Serra Dourada to enjoy a thrilling evening as Panama were swept aside 4-0 on the penultimate leg of this season's GBGT
Goiânia came to a standstill on day two of Brazil's stop in the city. And everyone enjoyed a fabulous afternoon as Luiz Felipe Scolari's side began their World Cup preparations in earnest. The gates of the stadium opened a full three hours before kick-off as thousands of locals flocked to the Serra Dourada Stadium. Neymar was inspired.
Panama were swept aside 4-0
. And, as always, GBGT were there to follow ever kick.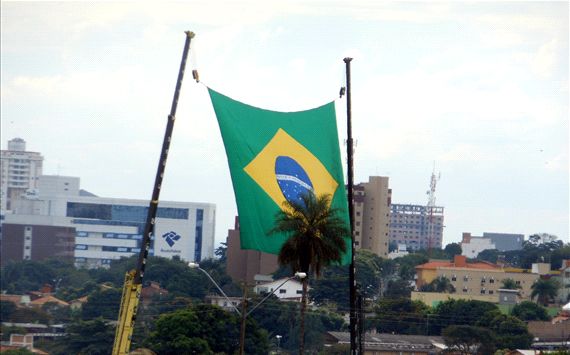 A huge Brazil flag received the fans arriving at the stadium. The wonderful weather helped keep spirits high and spread joy throughout the crowd, who mostly wore the colours of the Selecao.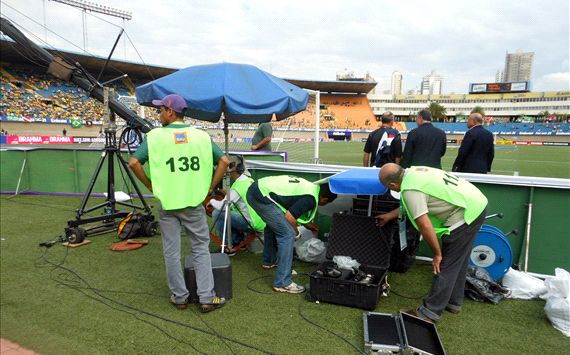 Hours before kick-off the TV stations were on standby arranging all the necessary equipment to broadcast the game. There was miles of cable, wires and all those other technological things it takes to make those images appear on your screens. The magic of television, hey.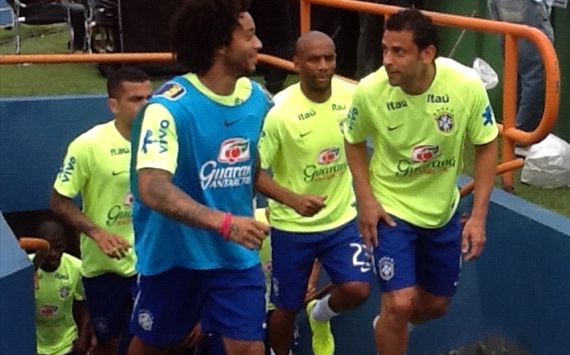 The boys entered the field to a rapturous ovation 40 minutes before the start of the game. Captain for the day David Luiz led them out, followed by Fred and Marcelo.
And David Luiz even stopped to give GBGT one of his trademark grins.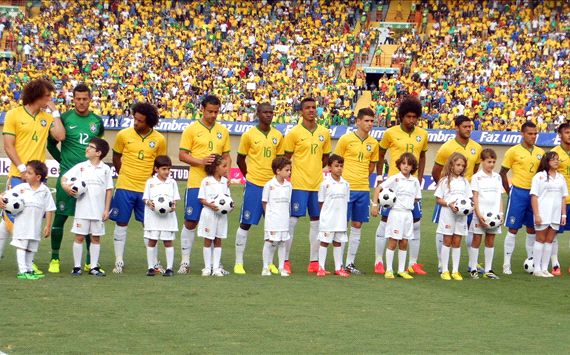 Always an exciting moment, the national anthem was sung in chorus by those who packed the Serra Dourada. It was the first time David Luiz had worn the armband, something he later described as "a dream come true."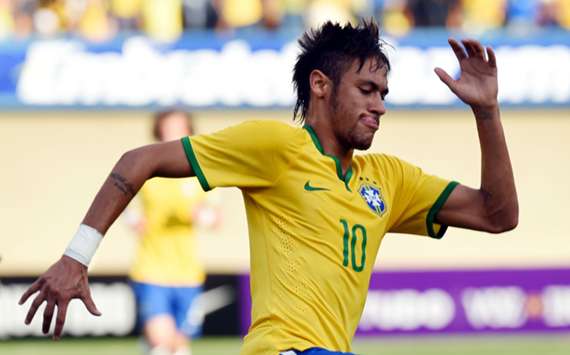 Out on the pitch, Brazil met a Panama side that closed them down and did extremely well in the opening stages. But on 24 minutes, Neymar scored wonderful free-kick to get the part started. He and Marcelo and had been practicing at training yesterday – it clearly paid off. From then on the Barcelona striker was inspired, threading passes, dribbling past defender after defender and providing another highlight with a lovely back-heel for Hulk to get his name on the scoresheet.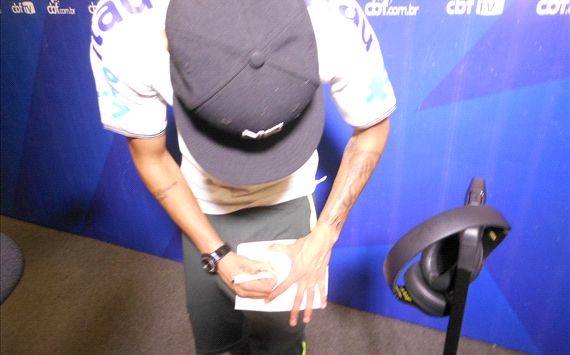 And for those who think that journalist aren't fans too, here's Neymar handing out autographs in the mixed zone – a short strip situated somewhere between the changing rooms and the team bus where the players have the opportunity to speak to the press. Professionalism shmofessionalism - after all, it's not very often that the Barcelona star comes home.
Next up is Serbia on Friday. See you in Sao Paulo!