A stunning 5-0 victory over South Africa, in which the Selecao no.10 bagged a hat-trick, inspired a celebration in which the Bayern man became the real standout performer
Game day. It had hammered down all day once again in Joburg but nothing could dampen our excitement ahead of the clash with South Africa at Soccer City. On the pitch, everything went according to plan, with Neymar taking international headlines following stunning display that saw him net a hat-trick as Brazil saw off South Africa 5-0. But for GBGT, Rafinha would be the real star of the show.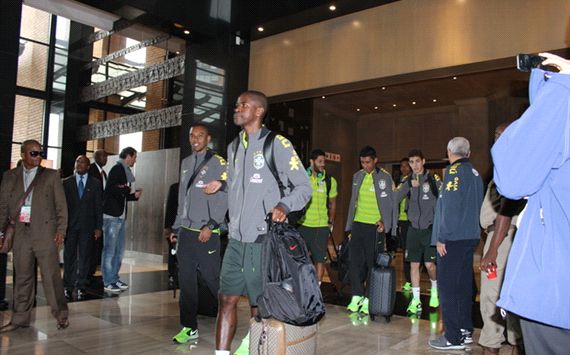 Game days usually have a 'calm-before-the-storm' feel to them for GBGT. The team will relax, eat, have their meeting and are rarely seen until it's time to leave for the stadium. On Wednesday they boarded the bus just before 5pm, once again stopping to sign autographs and take photos with the fans who had poured into the Hyatt Regency in Joburg.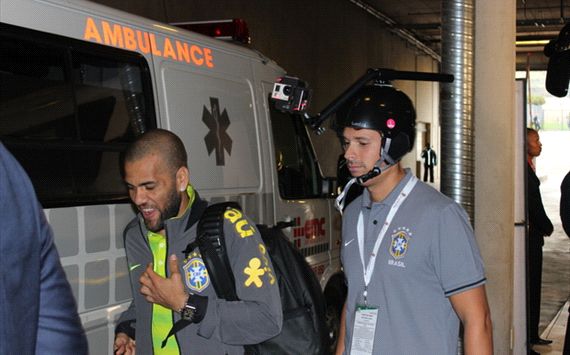 We caught up with them upon their arrival at the stadium. Poor Victor was once again made to wear his helmet cam, and Dani Alves once again let him know just how amusing he found the whole thing.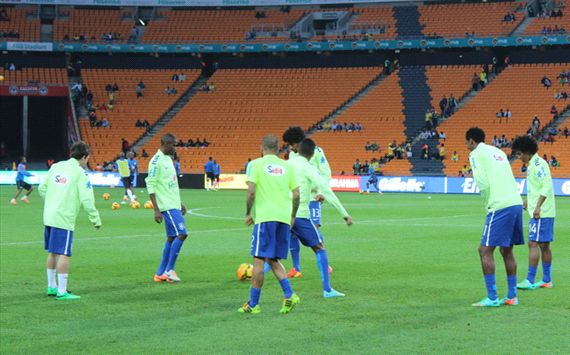 After leaving the lads to get changed, we popped out to watch the warm-up. Bernard is our favourite when it comes to pre-game kickabouts - he's always looking for a nutmeg.
Then it was game time. This would be the last match before Luiz Felipe Scolari announced his final 23-man World Cup squad, so it was particularly important for newcomers Fernandinho and Rafinha. Thankfully, it couldn't have gone much better.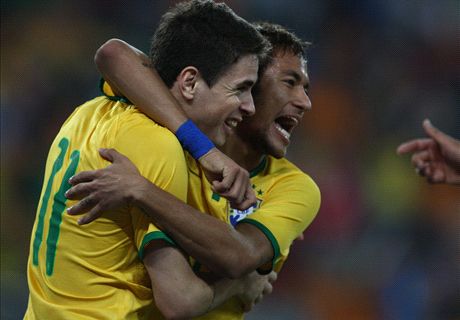 Oscar gave Brazil the perfect start, chipping his shot over the South Africa goalkeeper following a wonderful ball from Hulk, giving the Selecao a 10th minute lead and notching the team's 50th goal since coach Luiz Felipe Scolari returned in 2012.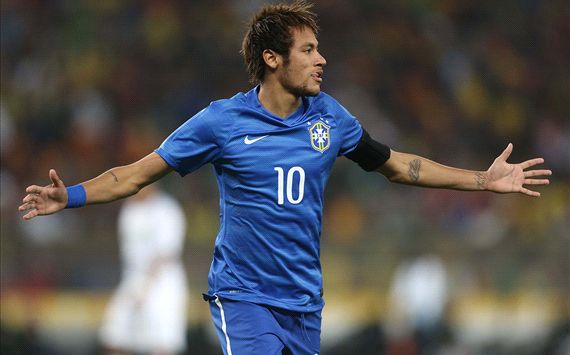 From then on it was the Neymar show. Brazil changed into their blue strip at half-time, by which time the Barcelona man had already doubled the lead. He then struck two more, either side of an absolute screamer from Fernandinho, to score his second hat-trick in international football.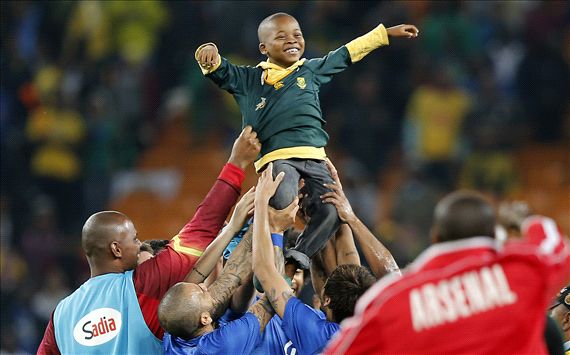 Shortly after the final whiste, a young South Africa fan ran onto the pitch, desperate to meet the team. As security carried him off the field, Neymar and David Luiz ran over to stop them, insisting he stick around to enjoy the celebrations and take some photos. This was probably our favourite part of the entire trip. A night he'll never forget.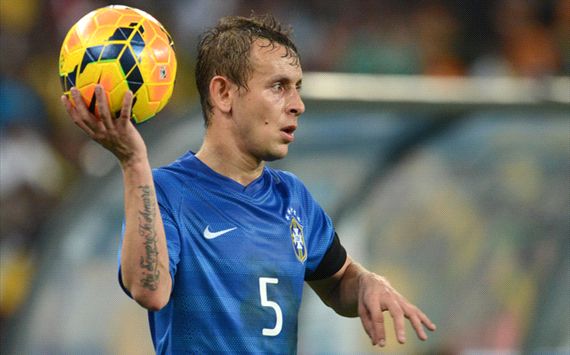 The fellas were in high spirits on the plane home. Dani Alves and Neymar took on the role of DJs as the team relaxed and enjoyed their last few hours together before returning to their clubs. Now most of you may not have Rafinha down as much of a creative. And so when he stepped up to face-off against Marcelo in what is best described as sort of freestyle pagode battle, in which the rest of the team pounded on any surface they could while the two took it in turns to tease one another in rhyme, you may think he'd struggle. But it was quite the opposite. The Bayern Munich man took on all-comers, sweeping away brief challenges from the likes of Neymar and Dani Alves, leaving the entire squad doubled over in hysterics.
See you in May!