Tuesday saw the Selecao take to the field at Soccer City for training ahead of their clash with South Africa on Wednesday, and the greatest Instagram in some time from David Luiz
With every member of the squad having arrived in Joburg, Tuesday was training day for GBGT. We learned the XI that will face South Africa tomorrow night, heard from the new kids on the block and enjoyed seeing Dante balloon one about 50 feet over the bar in the short game. We also managed to squeeze in a nice chat with Hulk, who unknowingly became the star of the day as David Luiz's Instagram post is well on its way to going viral this evening.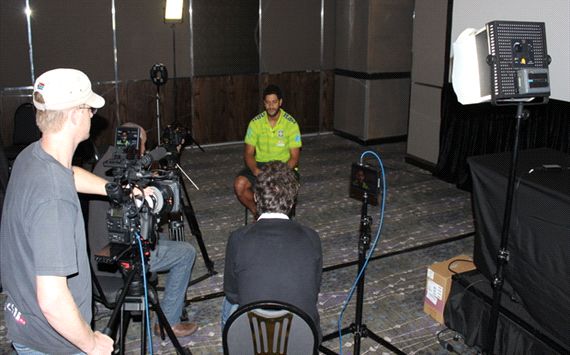 We kicked off our day proper by sitting down with Hulk. The Zenit man discussed Felipao, the squad dynamic, last year's Confederations Cup glory and, of course, the World Cup. Check back on Wednesday for our exclusive interview in full, right here on GBGT.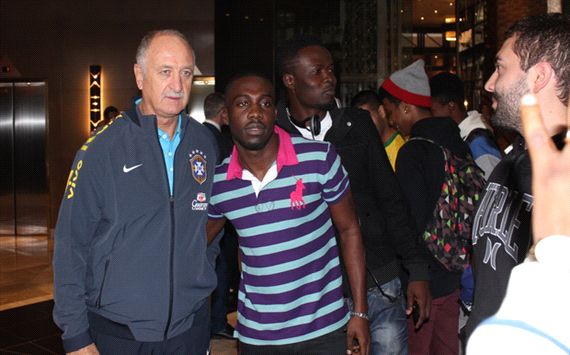 After that, we rushed back to the bus to set off for training. The Hyatt Regency was once again packed full of fans eager to meet and greet the Selecao and 'Professor' Felipao was among those who took the time to take photos and sign autographs.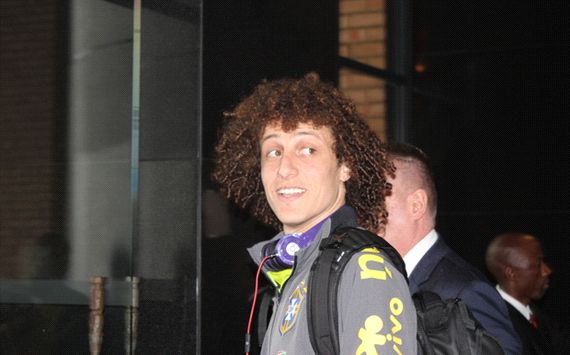 David Luiz has been a constant source of entertainment so far, but he outdid himself on Tuesday with what was undoubtedly the finest social media posting of the trip so far:
Hulk, Hulk, Hulk, Hulk, Hulk, Hulk!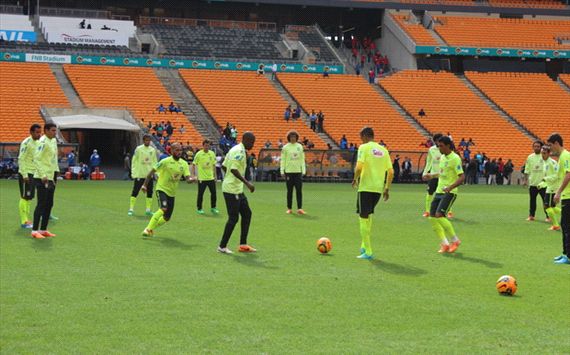 Soccer City was next up for the only outdoor training session of the trip, during which we learned Felipao's starting line-up for the clash with South Africa tomorrow: Julio Cesar; Rafinha, Thiago Silva, David Luiz, Marcelo; Fernandinho, Paulinho; Hulk, Oscar, Neymar; Fred.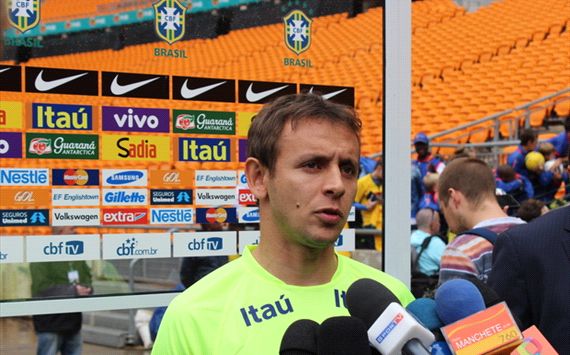 Rafinha, back in the squad for the first time since 2008, took time to speak to the press: "The group is practically closed, but I'll try everything to get a seat... I am hoping to leave a good impression. Scolari's talked to me, asked me about how I'm playing at Bayern. He put me at ease told me to make myself comfortable."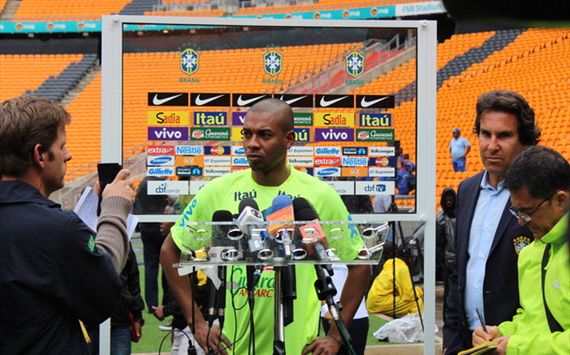 So did fellow newcomer Fernandinho: "Everybody has scrapped to be here at this time. I have worked very hard for this and now I am here. I must fight to make sure my name in Felipao's squad for the World Cup."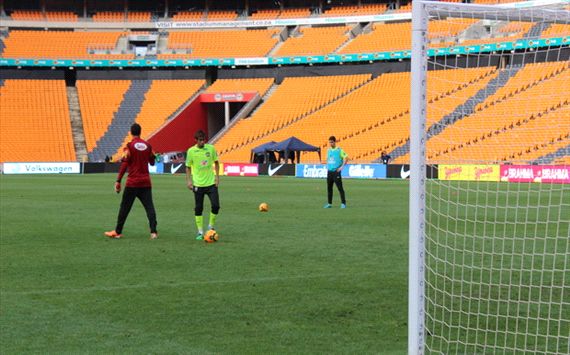 Training ended with everyone taking a penalty. Some were great, others not so much. As everyone filtered off the field, Neymar insisted Jefferson get back in goal so he could take another. He missed.
The day drew to a close with Felipao's press conference, including GBGT's very own Dave, who stepped in as translator and did a splendid job. Scolari: "Our main focus of this game is to maintain what we saw at the Confederations Cup, which is a team with style operating in a balanced system."
Tomorrow is game day, and we can't wait!