Brazil ended 2013 in Toronto with a superb win over a strong Chile team to grab their sixth win on the bounce
What a way to end the year. Brazil arrived in Toronto for their last match of 2013, and their biggest test since defeating Spain to lift the Confederations Cup in June. Almost a year to the day that Felipao returned to lead the
Selecao
to World Cup 2014, Robinho broke a Pele record to ensure Brazil can look forward to the new year.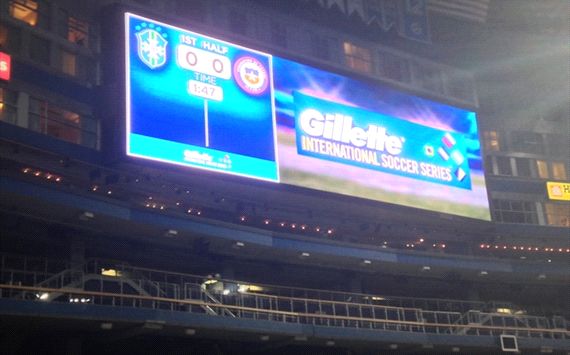 We made it! The last stop on the Gillette International Soccer Series took us to the Rogers Centre for what proved to be cracking and competitive match against Jorge Sampaoli's Chile. The scoreboard looked lovely. I know, I'm genuinely impressed by that sort of thing.
This is the lovely Marsha. Just one of hundreds of magnificent Rogers Centre staff who worked so hard to make the game so enjoyable for the 38,514 who packed the stadium to see the
Selecao
take on
la Roja
.
Once again, there were Brazil flags everywhere. The roof was on too, which probably helped everyone enjoy themselves that little bit more. It's freezing in Toronto.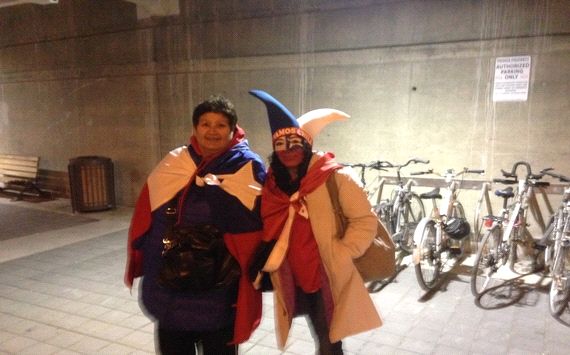 The Chile fans were equally as colourfull. And there was loads of them. Amelia (right) thought
la Roja
would earn a hard-fought draw. She wasn't far off.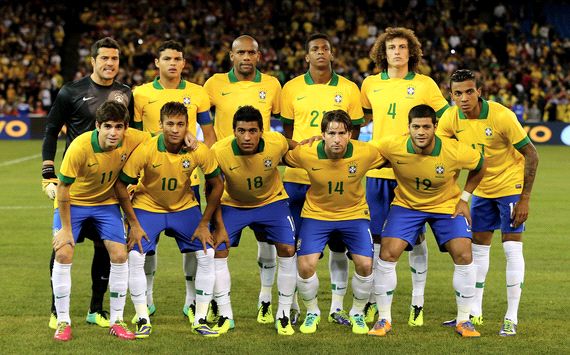 Game time! The Hulk was back in the side. As was Julio Cesar and captain Thiago Silva. It was all very exciting.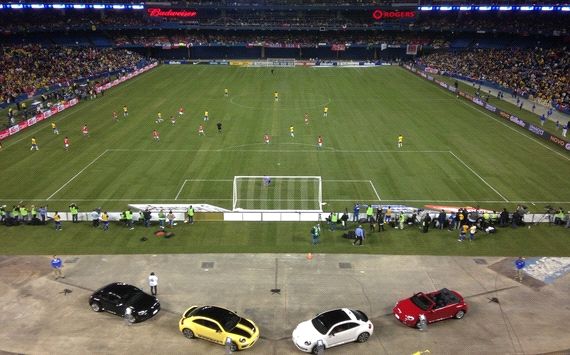 Once the game started, I spent a good portion of the first-half sketching out Chile's formation and trying to work out how you get such a brilliant parking space.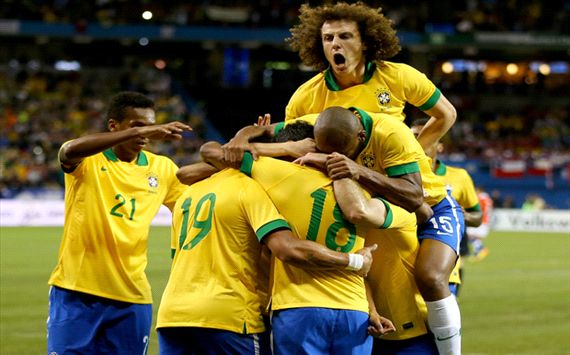 Gol do Brasil! Hulk is in there somewhere. What a strike it was. The crowd almost took the roof off the place. But it's a really big and heavy roof so thankfully it stayed put.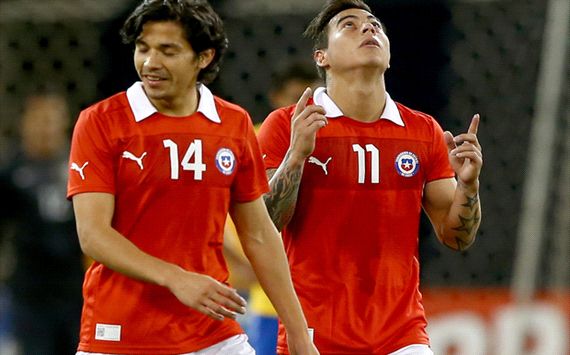 Gol de la Roja. Edu Vargas (right) equalises with a fantastically-placed shot that left poor Julio Cesar no chance. Chile had perhaps ridden their luck a little but looked much better following the introduction of first Jorge Valdivia and then Mati Fernandez (left).
Gol do Brasil! Robinho came off the bench to head the winner. It was his ninth goal against Chile - that's one more than Pele managed against
la Roja
. The best thing about it was seeing that winning smile. He does have a fantastic smile, doesn't he?
Well that was that. A fantastic way for Brazil to end the year. They've now won six in a row. See you in 2014.